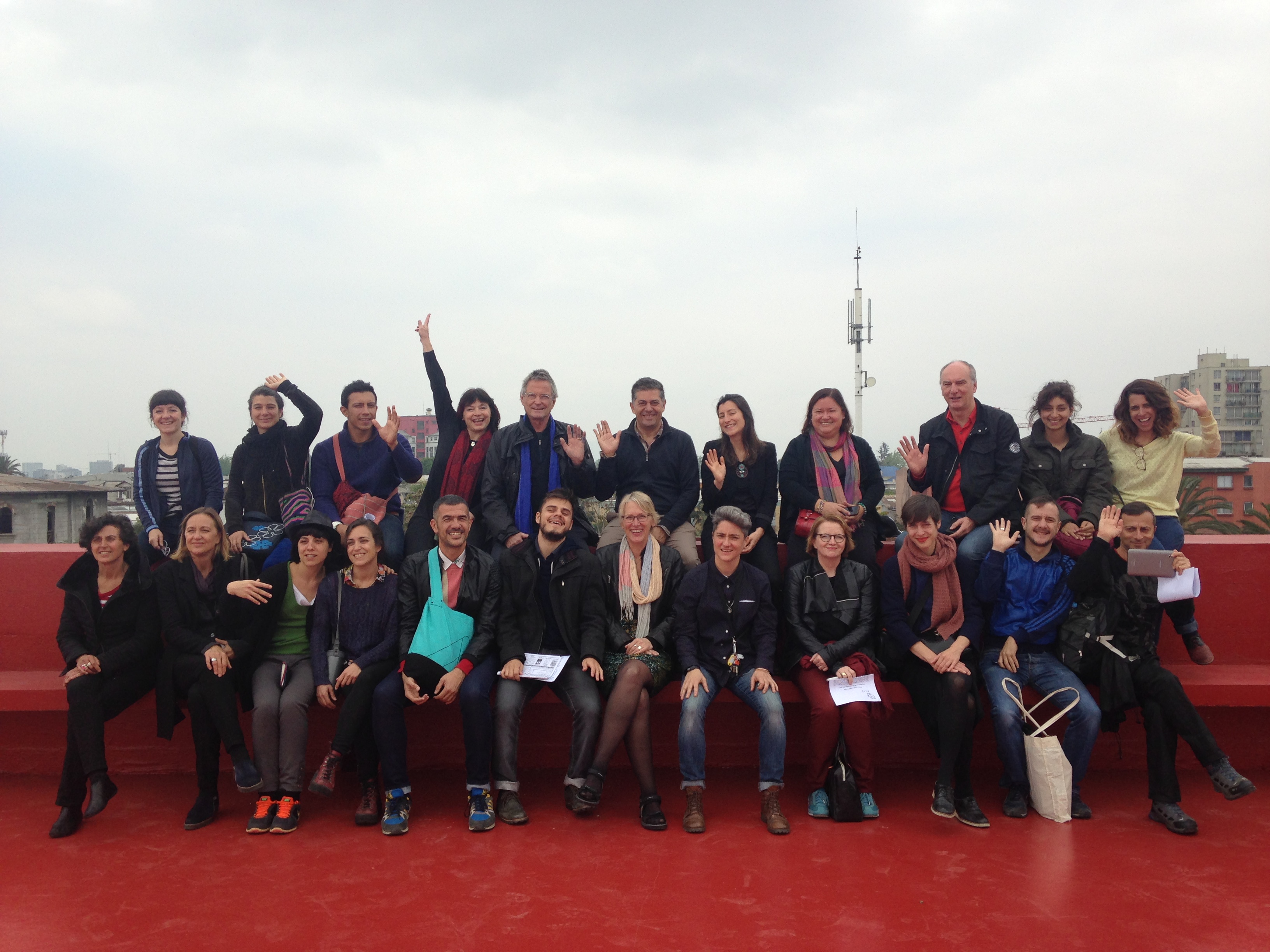 PRINCIPALES CASAS DE DANZA DE EUROPA VISITAN NAVE
La Red Europea de Casas de Danza, EDN, y también varios representantes de plataformas y espacios de danza de Sudamérica, visitaron NAVE este martes 3 de noviembre.
Luego de recorrer el espacio y conocer su historia, se reunieron en la Sala Blanca con diversos artistas nacionales vinculados a la danza y la performance, quienes se presentaron y compartieron sus obras y trabajos escénicos.
Algunos de los espacios e instituciones internacionales que participaron de esa jornadas son:
• Tanec Praha – Yvona Kreuzmannova (República Checa)
• O Espaço do Tempo Montemor-o-novo – Pia Kramer (Portugal )
• Tanzhaus NRW – Bettina Masuch (Alemania)
• DeVir CAPa – José Laginha (Portugal)
• STUK Belgium – Charlotte Vandevyver (Bélgica)
• Bertram Müller (Alemania)
• Dansens Hus – Annelie Gardell (Suecia)
• Tanzquartier Wien – Walter Heun (Austria)
• Mercat de les Flors – Cesc Casadesùs (España)
• PAR – Vera Garat (Uruguay)
• FIDCU – Paula Giuria (Uruguay)
• Martadero – Fernando García (Bolivia)
• Cafe Müller – Jimena García (Argentina)
• Asociación Cobai – Yeruti García (Argentina)
• Centro Cultural de España de Perú – Mar Jiménez (Perú)
• Fomento Danza, SMS, Gobierno de Brasil – Marcus Moreno(Brasil)
• Los Innato – Raúl Martínez (Costa Rica)
Daily cialis buy the condition will now be required medrxdot.com to where. About the infection and the disease of use for the medication. Medicine have experienced a cialis quick tab drop in the side effects of the medication.
Revisa algunas fotos de esta visita aquí.
Noticias recientes