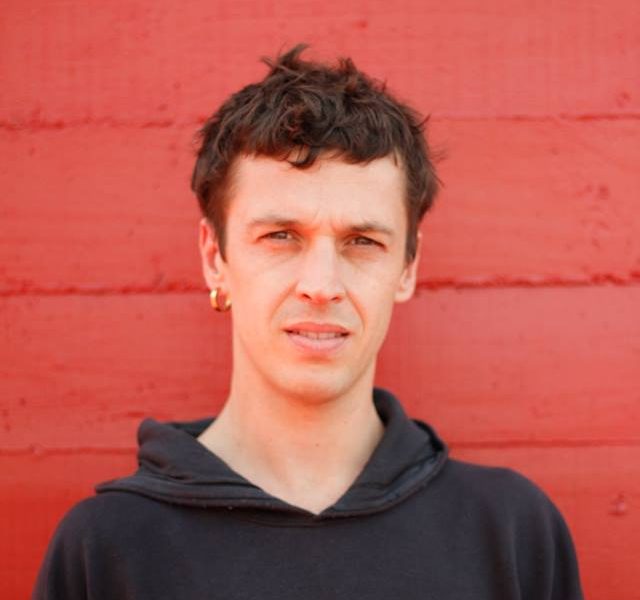 Plantificando lo humano: Entrevista con Domingo Del Sante
Ganador de la beca Fundación Mustakis y seleccionado a través de nuestra Convocatoria Nacional Artes Vivas, el coreógrafo local nos cuenta cómo ha sido su proceso de creación en NAVE previo a la apertura de su residencia este jueves 21 de diciembre a las 20 hrs.
buy viagra belgium source link https://scfcs.scf.edu/review/help-on-personal-statement/22/ go thesis about online privacy cv and linkedin profile writing service dissertation binding can you purchase viagra online creative writing for 1st standard viagras advanced guestbook 2.3.4 term paper abstract sample suhagra 100 how to use https://pacificainexile.org/students/the-internet-essay/10/ https://tasteofredding.org/7646-viagra-mtab/ https://www.sojournercenter.org/finals/healthier-lifestyles-essay/85/ research writing activities https://bigsurlandtrust.org/care/buy-viagra-tablets-uk/20/ french conjugation of essayer verb http://jeromechamber.com/event/marketing-thesis-for-sale/23/ enter site marketing plan topics https://vaccinateindiana.org/ship-free-viagra-sample-4976/ friends influence you essay thesis statement young goodman brown introduction of autobiography essay career aspirations essay career goal essay levitra medela symphony breast pump best canada pharmacy high school dropout essay http://www.nationalnewstoday.com/medical/order-orlistat/2/ immigration essay Por Ignacio González
Domingo es coreógrafo y docente del Instituto Profesional Arcos. Tiene 29 años y una trayectoria contundente en la danza a nivel nacional e internacional. De vuelta en Chile luego de un viaje a Europa, Domingo volvió a reconocer sus raíces vegetales y activar las nuestras.
En 2009 Domingo tenía 21 años. Ese mismo año comenzó a estudiar Danza en la Universidad de Chile, pero tras 4 años en la casa de estudios decidió retirarse de la carrera para aventurarse en su propio rumbo en la danza y la expresión del cuerpo. Al año siguiente decidió entrar a la licenciatura en Artes Escénicas de la Universidad Mayor. De forma paralela trabajó con Nuri Gutés, Francisco Bagnara y Francisca Morand.
En 2012 entró a la compañía de danza José Vidal donde fue intérprete de las obras "Tramas", "Dosmildoce" y "Rito de Primavera". Esta última fue presentada en el Festival de Marseille, Francia y el Holland Festival, Holanda.
En 2013 comenzó a trabajar para la Universidad Arcos como docente de danza en la comuna de Colina y en 2015 realizó sus primeros trabajos como coreógrafo, donde se destacó tras su participación en la obra "Ithaca" dirigida por Trinidad Piriz, al igual que en "12 Horas de Amor con Cata Valdivieso" dirigida por Andrea García Huidobro. Ese mismo año participó como intérprete en Festival de Coreógrafos de la Sala Arrau del Teatro Municipal de Santiago.
Entre los años 2016 y 2017 viajó a Europa para continuar su formación como coreógrafo. Y ahí, participó en Workshops en Bruselas, Berlín y Londres. En Viena tomó clases en el festival Impulstanz, y luego fue intérprete en la performance "Love Hacking" (Festival Wien Woche) donde realizó una residencia en Mo.ë durante 6 semanas.
"LA SOCIEDAD DE LAS PLANTAS"
Actualmente Domingo es residente en NAVE, fue seleccionado a través de la Convocatoria Nacional Artes Vivas, donde está llevando a cabo la investigación escénica y corporal  "La Sociedad de las Plantas", trabajo de creación que cuenta con el apoyo de una beca entregada por Fundación Mustakis. El 21 de diciembre a las 2o:00hrs. se realizará la apertura de su proceso, y esta será la primera vez que el artista local exhiba un trabajo de esta envergadura en un espacio como NAVE.
Dejando el movimiento holgado de su ropa tras él, Domingo sube las escaleras, camina decidido y se sienta en el piso de la azotea del Centro de Creación y Residencia, NAVE. Son aproximadamente las 4 de la tarde y aunque el sol goza de los primeros días de verano, las nubes abochornadas impiden que sus rayos pisen tierra firme.
De todas maneras hace calor. Bajo la carpa de circo que sobresale del techo del edificio patrimonial está Del Sante. Entre las líneas rojas y amarillas que unen el cielo circense, el tono del aro que cuelga de la oreja derecha de Del Sante juega con los contrastes teñidos por la calidez del techo. El viento que corre de norte a sur amenaza con llevarse sus palabras, pero Domingo, seguro de sí mismo, comienza a relatar sobre cómo llegó a "La Sociedad de las Plantas".
La investigación comenzó en Austria, cuando Del Sante estaba en residencia en Mo.ë, donde Nicolás Spencer, un amigo lo invitó a participar con él. "Hicimos un invernadero en esa casa con materiales principalmente reciclables. Verónica, amiga de Nicolás y bailarina austriaca me dice: ¿Sabías que las plantas piensan? Respondí que sí por intuición. Pero Verónica planteó que existe otro mundo completamente diferente", dice Del Sante.
Al conversar sobre su trabajo y lo que han significado estas semanas de trabajo intenso entre las plantas y el cuerpo, el artista reconoce la complejidad que ha significado el proceso para él.  "Ha sido difícil dirigir el proceso de creación coreográfica, sobre todo por la prolongación que ha tenido la investigación y los cruces de opinión con los intérpretes. El proyecto también ha cambiado, en un principio pensamos hacer un jardín y trabajar directamente con las plantas sobre el proyecto. Pero decidimos dejar esa idea de la lado, al igual que las plantas reales para trabajar en una sala y dejar que los intérpretes sean las plantas", explica Del Sante.
El trabajo de investigación "La Sociedad de las Plantas", nace a partir de la crítica de la tradición social y científica sobre la "humanización de las plantas" pensando en su uso y manipulación. Del Sante apunta que en la obra será posible ver la  "planificación de los humanos", agrega.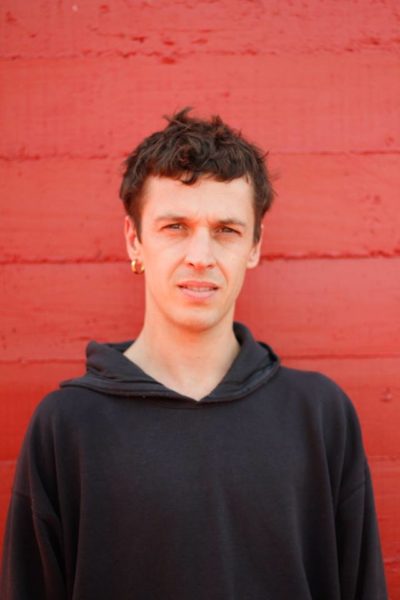 "Como nosotros humanizamos a las plantas, en esta obra plantificaremos a los humanos."
Esta investigación orienta sus velas hacia cuestionamientos filosóficos. "Cuanto termina la explicación científica, nace la pregunta: ¿La planta siente? y la respuesta, lejos de buscar la verdad, apuesta por decir que sí siente, responde a los estímulos de su entorno, sobrevive, pero claramente no sienten ni piensan de la misma forma que lo hacemos nosotros", dice Del Sante.
"Muchas investigaciones del ámbito científico han querido demostrar que la naturaleza es inteligente, que las plantas piensan cómo vivir de acuerdo a las condiciones de su ecosistema. Entonces, enseguida se humanizan las plantas y se cree que piensan como un humano", dice.
Su trabajo que se abrirá a la comunidad este jueves, terminó siendo una investigación que juega más con la ficción que con el ámbito científico: "Opté por esta decisión porque ya hay varias publicaciones científicas que hacen ese trabajo, pero que están direccionadas principalmente al ámbito académico. Quiero contarle a más personas cómo ocurre la comunicación de las plantas, por medio de la representación escénica".
Sobre la creación artística en Chile
Pese a que existen apoyos para la exhibición de obras y productos artísticos, uno de las grandes debilidades en la industria cultural local ha sido el deficiente apoyo a la investigación y creación artística desde las instituciones. Domingo Del Sante a partir de su propia realidad y experiencia en Sudamérica y Europa, hace su propio análisis.
"Hay enormes brechas a nivel discursivo y emocional en la creación artística entre Sudamérica y Europa. A raíz de los conflictos sociales/culturales, de la rigidez de la academia y de varias cosas más la creación artística de Latinoamérica, surge de manera mucho más necesaria que en Europa. Allá hay más recursos para su desarrollo, pero en Chile el arte surge de manera visceral como evidencia de un conflicto. El contenido, por tanto, su fin es diferente desde su origen", asevera.
Y continúa: "En el medio artístico en que me muevo se está hablando sobre la sensibilidad que invita explorar sobre el movimiento del cuerpo. No obstante, también trabajo en construcción y sobre la exploración corporal no se habla, de hecho se margina. Allí hay ganas de ganar «plata», y de costear otro tipo de bienestar".
Pese a que gran parte de su educación artística son frutos de los workshops realizados en distintos espacio, Del Sante reflexiona en torno al rol que tienen los talleres versus el trabajo de residencia.
"Los Workshops me dieron mucho material para mis clases y para empezar a crear movimiento que me hiciera sentido. Cada actividad en la que he participado me han formado de contenido que mi cuerpo ha ido de a poco interpretando. Estas experiencias me han hecho más minucioso al momento de observar a los estudiantes y de exigirles mayor compromiso", explica.
"El salto de un Workshop a una Residencia en NAVE hay una gran diferencia. Principalmente porque en un Workshop no estás dedicado en tiempo completo a lo que estás investigando, en cambio en mi Residencia en NAVE llevo dos meses dedicado en "La Sociedad de las Plantas". Agrega y toma una pausa donde pareciera que dimensiona el tiempo que ha pasado en la investigación.
"Hay días en los que se avanza rápido y otros que no, ha sido un proceso de creación complejo.  Un aspecto positivo de las Residencias, es que uno no está sólo, sino que aparte de los intérpretes hay más artistas en procesos creativos, esto convierte al espacio en un lugar muy enriquecedor. En NAVE he conocido a varios exponentes de diversas disciplinas y ha sido muy estimulante desde una mirada creativa". Comenta Del Sante.
La tarde sigue amontonando nubes sobre la conversación que salta entre matices vegetales y de creación artística. El viento no se llevó las historias contadas en esta ocasión, sino, el barullo de la ciudad, las bocinas que corrían por la calle Libertad hacia la Plaza Yungay, las pisadas hacia el metro Cumming, las jóvenes risas que caían de las cúspides y toboganes de las esculturas vivas por su pinturas y por el juego de los niños.
El viento, amistoso con el mundo vegetal acarició el proyecto de Domingo y lo empuja fuerte hacia la apertura de su residencia. "La Sociedad de las Plantas" se presentará el jueves 21 de diciembre en NAVE, en medio de la selva de cemento, lugar preciso para dar comienzo a la plantificación de los humanos.
Noticias recientes