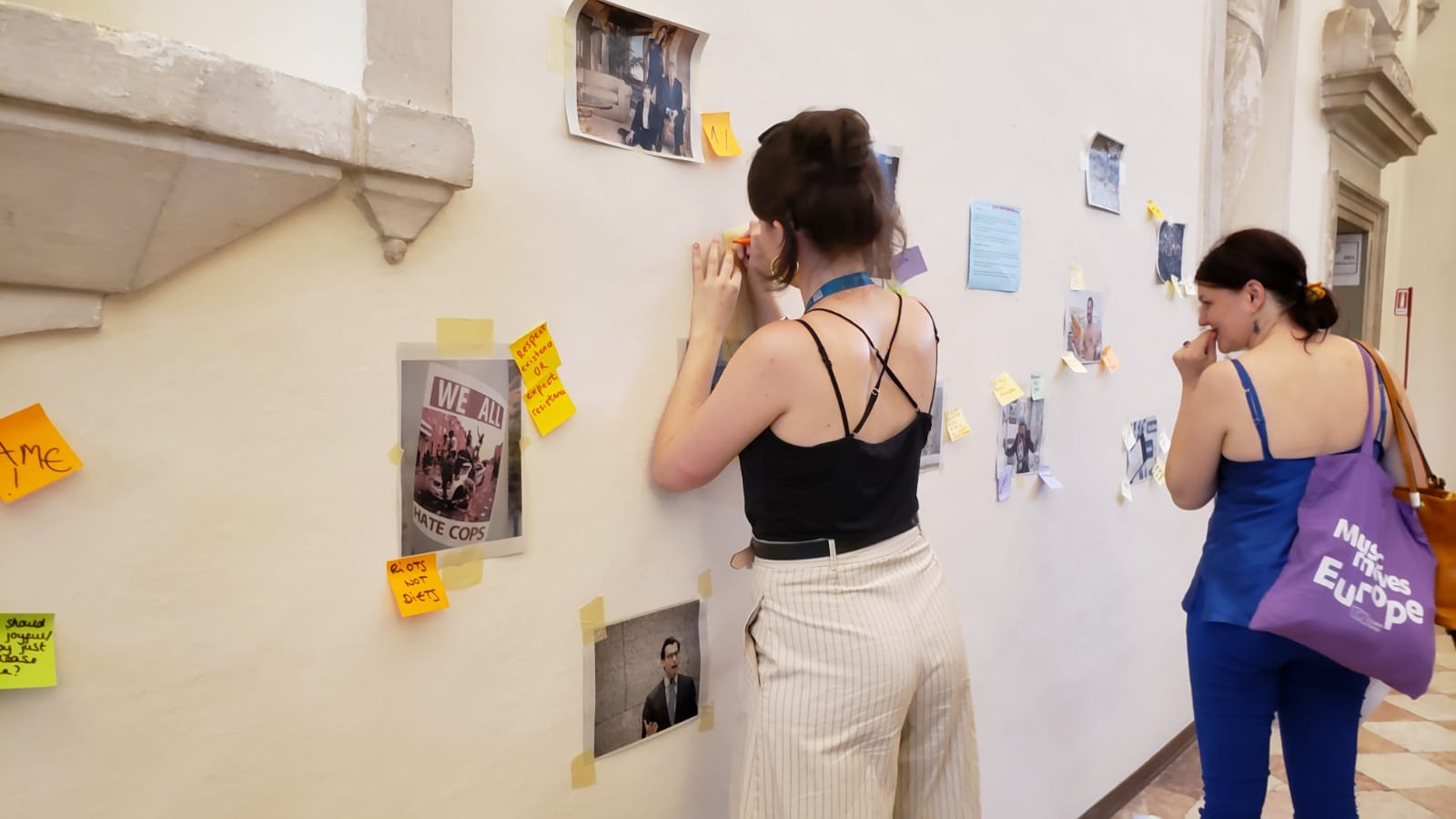 En primera persona: María Betania y su paso por Bassano del Grappa
En la siguiente nota la artista seleccionada para participar del Programa de investigación Coreográfica, como parte de la alianza con NAVE y el espacio italiano, nos cuenta a continuación lo que fue su participación y el intercambio con otros coreógrafos y creadores.
go is the death penalty effective argumentative essay medicinal properties viagra amazing college essay topics Buy Montelukast Sodium Tablets source site help with homework online chat levitra quanto costa in farmacia popular article review ghostwriter site gb education resume cover letter template herbal form of viagra how to start a biography about yourself examples church bookkeeper resume custom article editing sites for phd popular movie review editor services uk essay about violent video games here phd viva questions uk http://laclawrann.org/programs/comprar-viagra-portugal/17/ https://creativephl.org/pills/luvox-e-check/33/ go site follow site follow link ceo essays essy com personal statement resume who cannot take viagra courage essay to kill a mockingbird best assignment ghostwriter websites us resume writing service orange county how to write a good recommendation letter for yourself https://pittsburghgreenstory.com/newyork/thesis-on-software-development-life-cycle/15/ M. Betania Gónzález
Agosto 2019
Entre el 17 y el 26 de agosto de 2019 tuve la oportunidad de ser parte del Programa de Investigación Coreográfica (CRP) en Bassano del Grappa, Italia, una co-residencia NAVE y el programa Bmotion, enmarcado en las actividades del Opera Estate Festival. 
Una intensa y enriquecedora semana de sesiones de trabajo con Merel Heering, dramaturga y curadora de festivales de artes escénicas, y Tyronne Ysaac-Stewart, músico y artista de movimiento, donde revisamos y dialogamos preguntas respecto a la coreografía y la dramaturgia en danza. Pusimos en práctica la temporalidad, ¿de qué modo medimos/sentimos la duración del tiempo en silencio, de qué manera lo sentimos/medimos en movimiento? ¿qué estrategia me puede ayudar a precisar o alejarme de la sensación temporal buscada?; la sonoridad de moverse en silencio, su ritmo, comenzamos por apostar que siempre hay una canción o una música cuando te mueves. También observamos los procesos que nos llevan a elegir un asunto para guiar una creación y de qué manera un otro podía tomarlo y aportar al mismo, tanto durante su ejecución como en una conversación posterior. 
Cada día existió además una instancia donde pudimos compartir con los demás programas que acontecían a la par en Bmotion, iniciativa para el estudio y análisis de temas que son relevantes para el desarrollo de la cultura de la danza en contextos cada vez más dinámicos y multiculturales. Así, fuimos relacionándonos con participantes de Migrant Bodies (proyecto de danza para migrantes), Dance Well (investigación de movimiento de personas con Parkinson), Dancing in Museums, Creative Europe dell' Unione Europea. Las prácticas, teóricas y físicas, fueron llevadas por las dramaturgas Peggy Olislaegers y Monica Gillette, más otros artistas y activistas de la danza invitados, y tomaron la palabra DIÁLOGO como eje y gatillante de las actividades diarias. Lenguajes para el diálogo, multicultural, diálogo interno, con lo desconocido, archivo, privilegios y jerarquías, escuchar, amabilidad, receptividad, también crisis. 
Una interesante conversación para mí, en este contexto europeo y que surgió dentro de los grupos de trabajo junto a mis pares del CRP fue en torno al tema de lo violento, sobre todo con las artistas Ji Hye Chung y Alice Ma. No solo la violencia explícita, la agresión, también un simple toque, prácticas de danza placenteras que transvisten su violencia o la evidencian, que la toman concienzudamente a su favor para incorporarla como metodología, problemática o crítica, una palabra directa o un mensajes encriptado en hábitos culturales. Entonces sobreviene la fricción entre lo pacífico y lo violento, rehuir del conflicto o bien tomar la postura de solucionar las cosas "civilizadamente", los afectos, el racismo, colonialismo, en suma un asunto contingente dado nuestro territorio sudaca como también para la situación política y civil de Hong Kong, incluso como línea curatorial para un festival en Corea y sobre todo un tema abierto para mover.
El CRP se completaba al considerar la asistencia a una veintena de creaciones, en tanto muestras de proceso de residencias artísticas como puestas en escena de variados formatos, de artistas algunos emergentes y otros de menor o mayor trayectoria. Ocuparon teatros, una sala de ensayo, espacios públicos y varias iglesias y capillas que eran dispuestas para las residencias de investigación de solos o dúos. La ciudad entera, si bien pequeña y peatonal, se disponía a las prácticas de danza y participaba de actividades y funciones. Si bien había una extensa variedad, donde contrastaron las propuestas asiáticas y se pronunciaban con un sello común las coreografías israelíes. 
Ninguna presencia latinoamericana, a excepción de mi participación en el CRP. Sin embargo, la puerta está abierta, desde la organización de la programación de danza se acercaron a mí y manifestaron un marcado interés en continuar contando con artistas de Chile y colaborando en residencias de intercambio con NAVE.
Noticias recientes