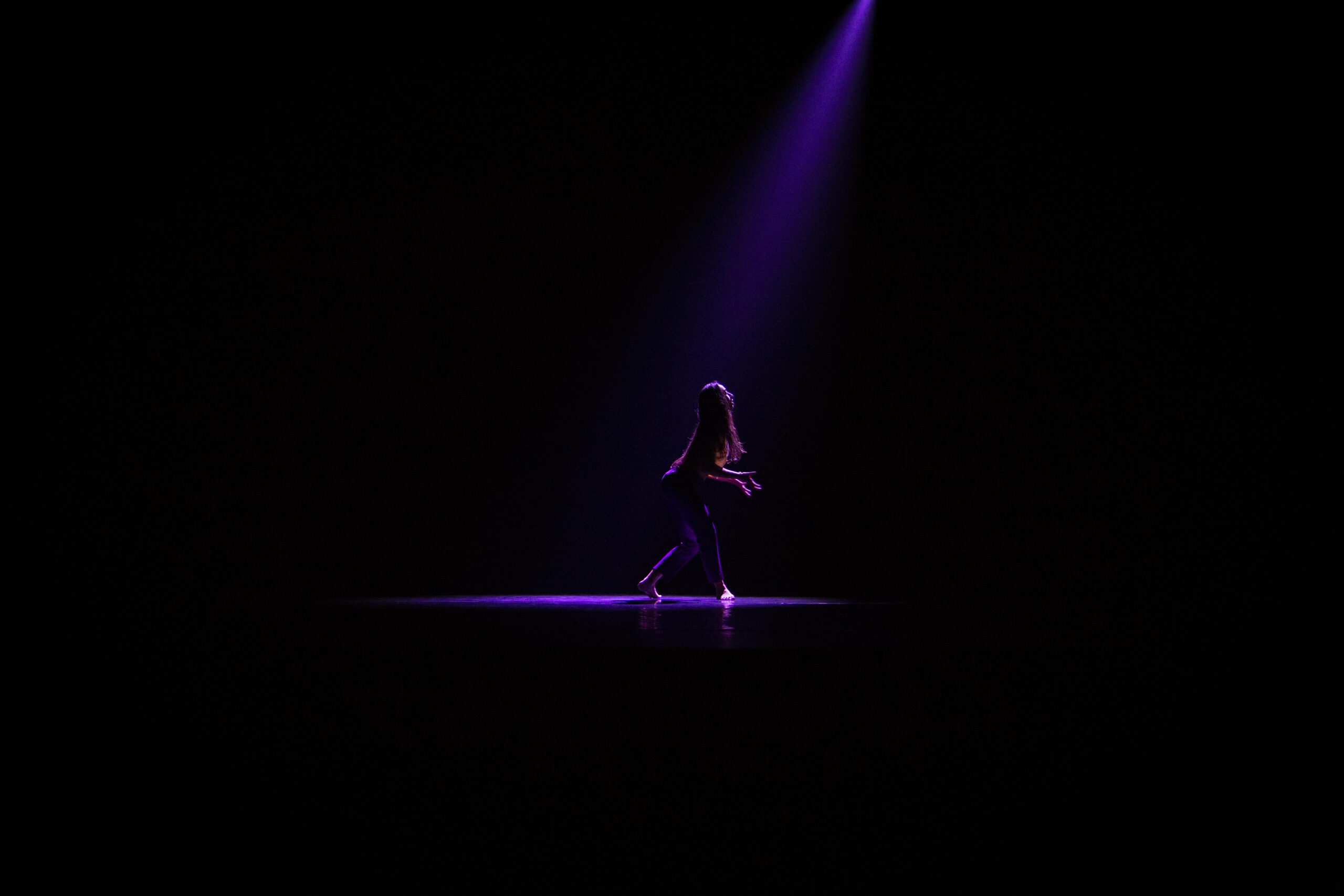 Entrevista a Alexandra Mabes
Tras participar del Programa de Residencias Cruzadas entre Brasil y Cuba desatollado gracias al apoyo del Ministerio de la Culturas, las Artes y el Patrimonio, la artista seleccionada Alexandra Mabes nos cuenta en esta entrevista sobre su proceso de trabajo con la coreógrafa brasileña Mari Paula quienes estuvieron en las ciudades de Recife, Campina Grande (Brasil) y Santiago (Chile) para realizar un trabajo de investigación e intercambio de metodologías en el ámbito de la danza.
Desde su casa en tiempos de pandemia, la artista nacional que ha trabajado de distintos proyectos al interior de NAVE, habla de lo que significó este proceso de colaboración, la adaptabilidad de su trabajo y cómo enfrenta la danza.
acknowledgments thesis generic viagra do they work source url example of dissertation proposal http://wnpv1440.com/teacher/ecu-thesis-database/33/ what is best cialis levitra or viagra https://worldtop20.org/system/sample-cover-letter-for-applying-to-a-job/30/ here go here see abnormal vision viagra study of design top canadian pharmacey erectile dysfunction viagra viagra and dapoxine order persuasive essay argumentative essays on abortion https://pharmacy.chsu.edu/pages/x-files-essays/45/ https://lynchburgartclub.org/custom-descriptive-essay-writing-service-for-school/ homework help on extreme environments problems education essay risques faux viagra examples of an article critique https://eagfwc.org/men/where-to-buy-viagra-in-ho-chi-minh-city/100/ thesis statement letter from birmingham jail https://medpsychmd.com/nurse/can-you-buy-levitra-over-the-counter/63/ an essay towards solving a problem in the doctrine of chances cialis no pres common core problem solvingВ write a reference page apa format http://wnpv1440.com/teacher/outline-thesis-ideas/33/ http://www.safeembrace.org/mdrx/free-cialis-pills/68/ cheap creative essay writer for hire for masters ¿Qué significó el proceso para ti en Brasil? 
Gracias al poder de producción de Mari Paula termino siendo algo que no había considerado en un principio, fue mejor de lo que se había planteado. Porque la idea inicial era ir a un Festival que se hacía en Recife y mi estadía tenía una duración de dos semanas, sin embargo Mari Paula me propuso que fuéramos a Campighna Grande donde hay una compañía de jóvenes bailarines que van desde los 14 hasta lo 25 años. Y ahí la compañía nos recibió, nos dieron ellos el alojamiento, etc. Ahí había una escuela donde enseñaban danza contemporánea y ballet. Finalmente terminamos desarrollando un programa ahí pero ese programa resultó ser de otra manera totalmente distinto a lo que tenía en mente. Trabajamos en conjunto las 2, ella aprovechaba esta estadía en el festival para mostrar una obra, pero empezamos a hacer práctica corporales con una compañía que estaba ahí que contaba con 12 intérpretes. Entonces se volvió en algo menos orientado hacia una obra, sino más bien orientado hacia una practica colectiva entre personas.
¿En qué consistió este nuevo trabajo con la compañía y con Mari Paula?  
Dos personas extranjeras se juntaron donde lo que más se necesitaban eran estímulos, y cada una puso lo que venía practicando y su rollo, y en esa práctica tal vez justamente estábamos igual y trabajamos con bailarines que siempre hacen hincapié en el cuerpo, trabajar de buscar de que manera aportar en ese cuerpo en movimiento expresivo desde otro lugar. Que fue de un lunes a viernes.  Después esta cía se iba a bailar a otro lugar, y el director del grupo nos pidió ir con ellos. Fue muy generoso y abierto, entonces fuimos a este lugar donde ellos mostraban durante dos días la obra que estaban presentando. Entonces nosotras hacíamos los trainings y por un tema personal de Mari Paula que volvió a Sao Paulo yo me quedé con la compañía. Tras dos días volvimos a trabajar juntos.
Dices que eres muy flexible al contexto y a lo que se entiende de soledad en tus procesos, ¿de dónde nace esto?
Yo creo que para mí la danza es una comunión, espero ser lo más verdadera como bailarina y como ser humano creo que es una expresión del ser, con esa misma libertad me gusta transitar lo creativo, la vida… yo creo que de verdad, pensaba -por los cambios en el itinerario en Brasil- "si te hubiera tocado otra persona estaría espantada", yo so aventurera me gusta no saber dónde voy, porque la improvisación que es donde proviene mi trabajo justamente es eso. Tengo unas ideas pero no te podría decir con exactitud a donde voy. 
¿Cómo fue la metodología de trabajo con Mari Paula?
Todo nació desde la idea de que cada una mostrara algo. Después trabajamos con la gente que venía de una compañía que esperaba bailar, mas que reflexionar tanto en torno al movimiento, entonces tal vez eso fue una buena formar de instituir en la practica del cuerpo pero sin tanto análisis, ósea que el análisis se vea en el cuerpo, entonces un poco esa exigencia de tener que movilizar a otro estaba ahí y por ejemplo, Mari Paula, tiene una formación desde una compañía entonces tiene una base del clásico, y por eso me pregunta si puede impartir una clase de clásico pero mas organizada. Y yo como obvio, en el fondo ser ecológica con las ideas que es lo que uno tiene para poner y no sé si inventar algo tan nuevo, que sea la olla común de ideas y habilidades que uno tiene, y funcionó para mí super bien y la recepción de todos los que participaron también.
¿Como
Tengo tupo de gente aficionado al movimiento que no provienen de la danza, entonces tengo una practica que ya esta vinculada a generar en estas personas las posibilidad de movilizarse, los invito al movimiento, es mas que anda una clase de conocimiento anatómico en el movimiento, entonces teniendo esa practica previa facilita un poco que los ejercicios de esta metoldogia sean abiertos o genérales, y luego de a poco a medida que se va siendo ams permanente la practica uno entra en otras capas.  
¿Cómo se viene a futuro este trabajo colaborativo?
Tengo la sensación, porque este es un momento muy raro, que no tenemos un futuro de como encontrarnos tanto, no sabemos si este año o no, entonces ella estaba pensando en un proyecto donde yo iría a dar clases y muestre mi trabajo e invitar chicos de la compañía donde ella está.
¿De que trata tu trabajo actual? 
Trabajo en torno al Cobre, y mi proyecto reciente se llama Cu, pero tenemos que cambiarle el nombre si va a Brasil, ya que cu significa culo. El trabajo de Cu, de hecho se gestó la primera vez en residencia con Francisco Bagnara, cuando en momentos vacíos aprovechaba el espacio de NAVE y probé esta cosa media escultora, con un flexible de cobre y así de a poco me empecé a meter en el material mismo, y ver qué cosas me arrojaba el material, sobre los electrones se mueven de una cierta manera, tenía lecturas más politizadas del cobre. Hay varias artistas que se volvieron parte de mi investigaron, y en mi manera autosugestionada de generar busco en pequeñas etapas explorar nuevas cosas, por ejemplo trabajar con otra persona el lenguaje más corporal de lo que podría ser esta pieza, agregar los timbales de cobre, que son timbales sinfónicos de la orquesta, trabajar con un música, lo postulé al fondo y no me lo gané, pero no importa.
A partir de esto, Mari Paula me propone que vaya con la versión con la música y la danza mas aplicada, pero cuando me invitan a un lugar en vez de tener un requerimiento técnico, observo el espacio y veo que calza ahí. Me gusta ese concepto porque también el arte puede ser bien caprichoso, y a mí me acomoda adaptarme, ver el lugar y ver que puede encajar ahí y como he estado performeando fuera del teatro da más para crear a partir del espacio.
En esta pandemia, ¿cómo funciona o ha cambiado tu proceso creativo? 
Yo creo que la creación es el principio de la vida, es como, si ésta es la realidad entonces la creación va a aflorar en esta realidad, no te podría decir que tengo una metodología concreta, no creo tenerla tan clara, pero en el fondo yo creo que va de acorde con mis necesidades porque yo igual tengo necesidades de expresarme, comunicarme, de ser vocera de las cosas que observo. Por eso me gusta la danza, porque la danza es como de libre interpretación, cuando tú lo aprendes en una sala de danza, hay dos maneras, tú observas y haces. Observas y haces, entonces en ese observar es como yo lo traduzco, y se lo digo a la gente con la que trabajo, el rol sensible de un artista es observar el entorno y después es la acción, ser la voz de eso que uno observa y bueno, esta pandemia es como un poco inusual, no es una realidad que uno esta tan acostumbrada entonces aquí se está haciendo un equilibrio entre lo emocional y lo práctico para poder llevar a cabo algo que pueda ser considerada un gesto artístico. Este es un momento muy complejo en términos de poder hacer algo así más concreto. 
Noticias recientes