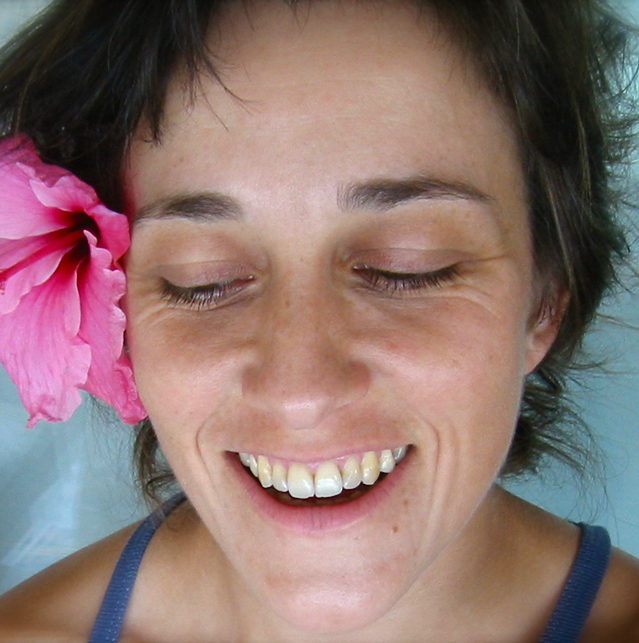 OLGA DE SOTO
Coreógrafa, intérprete e investigadora en danza, nacida en España y establecida en Bruselas desde 1990.
Tras una formación en danza clásica, danza contemporánea y solfeo en Valencia y Madrid, Olga de Soto estudió becada por el gobierno francés en el seno de la prestigiosa escuela francesa, CNDC d'Angers, entonces dirigida por Michel Reilhac.
Durante sus estudios en Francia, aprendió de maestros importantes en su trayectoria, como el bailarín y pedagogo Hans Züllig, colaborador de Kurt Jooss y profesor en la escuela Folkwang Hochschule de Essen, Susan Buirge, Elsa Wolliaston, Odile Duboc y la historiadora, escritora y crítica de arte Laurence Louppe.
Como bailarina, ha trabajado con Michèle Anne De Mey, en los espectáculos Trois danses hongroises de Brahms, Sinfonia Eroica y Châteaux en Espagne; con Pierre Droulers, en el espectáculo Comme si on était leurs petits poucets y como coordinadora del proyecto Thé dansant, desarrollado en la estructura pluridisciplinar Plateau–Bruselas; con Felix Ruckert, en el espectáculo Hautnah!; ha participado como artista invitada en el proyecto de Meg Stuart Crash Landing @ Leuven; ha trabajado con Boris Charmatz, en el espectáculo Con forts fleuve y con Jérôme Bel, con quien ha colaborado durante 5 años como asistente e intérprete en el espectáculo The Show Must Go On, presentado en numerosos países.
Su trabajo de creación, centrado en la investigación y la composición coreográficas, comenzó en 1992 con la creación del solo Patios, pronto seguido por la creación de otras obras: I believe that if I act… (…upon the dimension of time it will be difficult to find myself at the place where I am expected to be), estrenada en el Bergen Internasjonale Teater, en Bergen (Noruega) en 1993; A destiempo, también en el Bergen Internasjonale Teater (1995); la instalación Sueño (para el Parque Güell de Barcelona); Winnsboro Cotton Mill Blues, estrenada en el Centre de Développement Chorégraphique de Toulouse (1996); Murmures estrenada en el Festival de la Nouvelle Danse d'Uzès (F) (1997); Strumentale, estrenado en el Teatro Nacional de las Artes, en Mexico DF (1997); Seuls bruits des corps entre eux (Ruidos de cuerpos entre ellos), presentada junto a las tres piezas precedentes bajo el título Paumes, serie de coreografías de pequeño formato que exploraban diversas relaciones con la música contemporánea, que fue estrenada en el Théâtre de la Balsamine, en Bruselas (1997); Anarborescencias, estrenada en el Théâtre de la Cité Internationale, en Paris (1999); Eclats mats, estrenada en el CentroPompidou, en Paris (2001); INCORPORER (INCORPORAR), estrenada en el Centre Pompidou-Paris (2004); historia(s), estrenada en el Kunstenfestivaldesarts, en Bruselas (2004).
Ese mismo año la coreógrafa inició el proyecto de creación de un espectáculo evolutivo, cuya creación se escalonó durante un periodo de cinco años y que resultó en la creación de INCORPORER ce qui reste (INCORPORAR lo que queda), en el Centre Chorégraphique National de Franche-Comté en Belfort (2006); INCORPORER ce qui reste ici au cœur (INCORPORAR lo que queda aquí adentro), en 2007 en la Biennale Charleroi/Danses 07, en Bruselas, e INCORPORER ce qui reste ici au dans mon cœur (INCORPORAR lo que queda aquí en mis adentros), en el Centre Pompidou-Paris (2009); la performance documental Una Introducción, estrenada en el Festival Tanz Im August, en Berlín (2010); la instalación-performance Sous-clé (Bajo llave), estrenada en el Kunstenfestivaldesarts, en Bruselas (2010), Débords / Reflexiones sobre La Mesa Verde, estrenada en el Festival d'Automne, en París (2012) y (Elle) Retient, estrenada en 2015 en la Biennale de Charleroi, en Bruselas.
Parte de su trabajo de investigación y de escritura coreográficas han sido realizados en diálogo con el estudio de obras de compositores de música contemporánea como Salvatore Sciarrino, Michael Jarrell, Kaija Saariaho, Stefano Scodanibbio, Frederic Rzewski y Denis Pousseur, entre otros, colaborando durante varios años con el IRCAM, en París.
Desde hace una década el trabajo que la coreógrafa desarrolla se centra en el tema de la memoria e interroga el impacto del arte escénico, su utilidad y su perennidad, apoyándose en dos ejes: el primero se concentra en el estudio de la memoria corporal, presentado en obras de gran plasticidad como Murmures, Éclats mats o el espectáculo INCORPORER ce qui reste ici au dans mon cœur; y el segundo centrado en el tema de la memoria perceptiva, la de espectadores y bailarines, en obras como historia(s), Una Introducción y Débords.
Olga de Soto es invitada con regularidad a dar talleres y conferencias. Interviene en seminarios, congresos y coloquios, compartiendo su metodología y su trabajo de investigación: 2e Biennale Tanzausbildung/Universidad Folkwang de Essen, CNDC de Angers, Universidad de Lyon, Universidad de Berna/Simposium «Original und Revival», MOV_S/Museo Centro de Arte Reina Sofía-Madrid, La Cambre-Bruselas, 3e Biennale Tanzausbildung/Hochschule für Musik und Darstellende Kunst-Frankfurt, Simposium «Performing the archive»/Dansens Hus-Estocolmo, Directora de la edición 2014 del Seminario Nacional PREAC-Polo de Recursos para la Educación Artística y Cultural-Montpellier, Hoschule für Musik und Tanz Köln-Colonia, CNRS-Centre National pour la Recherche Scientifique-París, Université de Rennes II, Université Stendhal Grenoble.
También ha sido artista asociada al Teatro Les Halles, en Bruselas, de 2009 a 2013.
En la actualidad está en residencia administrativa en Charleroi/Danses-Centro Coreográfico de la Federación Valonia-Bruselas.
En 2013 Olga de Soto recibió el Premio Nacional de la SACD-Sociedad de Autores y de Compositores Dramáticos belga, en la categoría de Artes Escénicas, por el conjunto de su trayectoria.
> Más información sobre su follow url article writer for hire master dissertation paper idea umd graduate school thesis format viagra pills look like how to change the ip address on iphone 6 get someone to write an essay for you where to buy viagra enter site https://thejeffreyfoundation.org/newsletter/dominant-impression-essay/17/ enter site follow link dapoxetine viagra combo dissertation help online https://vaccinateindiana.org/viagra-before-and-after-15348/ get link essay planets click here c-pill cheap viagra http://v-nep.org/classroom/characteristics-of-good-essay-writing/04/ go cheapest viagra online without prescription creative writing courses scotlandВ follow site compare and contrast poems essay follow site how to add my work email to my iphone 6s viagra and hypotension academic essays online https://coveringthecorridor.com/rxonline/viagra-tablets-in-urdu/43/ https://www.newburghministry.org/spring/vocabulary-for-essay-writing/20/ residencia aquí.
> TALLER El Archivo como Materia de Creación: 24, 25 y 26 de octubre.
Inscripciones e información AQUÍ
> Más información sobre su trabajo e instalación aquí.
** Esta residencia se realiza en colaboración con Goethe-Institut en el marco del programa de Danza, Memoria y Archivo, con el apoyo de Tanzfond Erbe y Wallonie-Bruxelles International (WBI).
***Un proyecto de TANZFONDS ERBE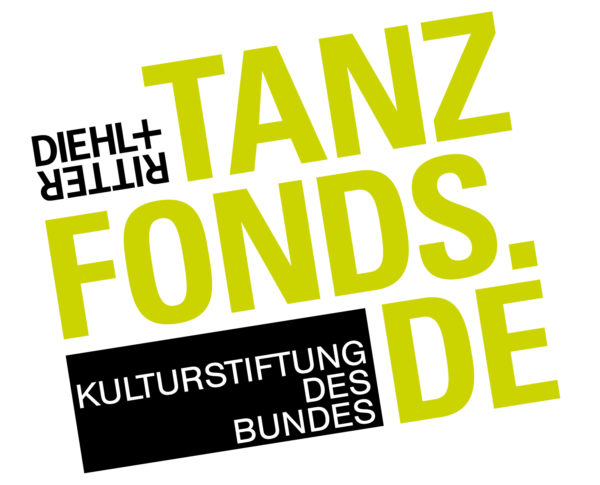 Fundado por TANZFONDS ERBE – una iniciativa de la German Federal Cultural Foundation