(ES) [RESIDENCIA VIRTUAL] Border Podcast
[Residencia virtual] Abril a noviembre 2020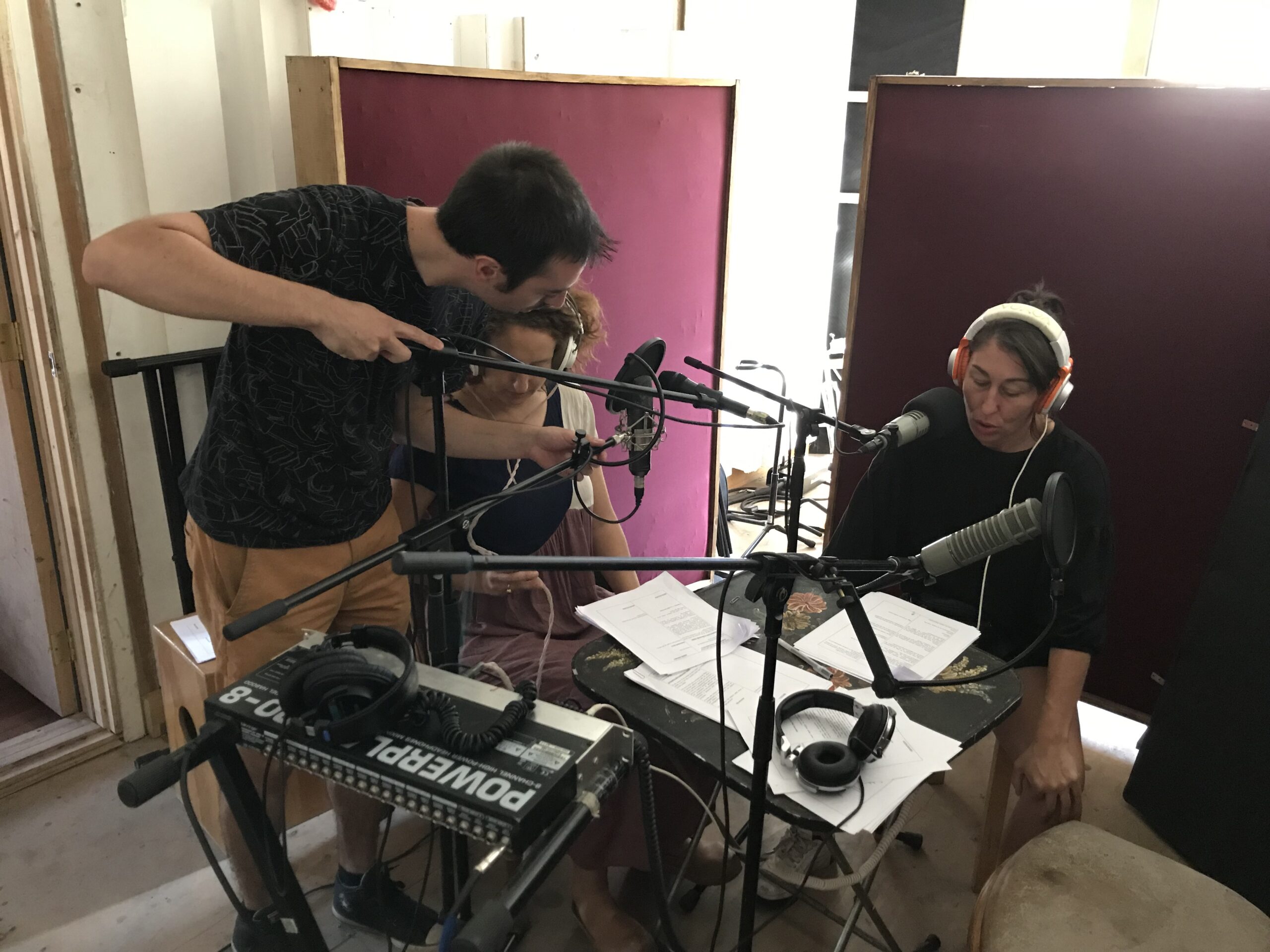 Border Podcast is the first virtual residency in NAVE, which takes in account the work of the artists María Court & Trinidad Piriz (Associate Artist NAVE), plus its team that will work on different stages, from the virtual launching to a live show in NAVE. 
BORDER PODCAST is a new podcast platform with narrative episodes developed in Chile, both in English and Spanish. The project is a mobile and independent alternative that responds to this new changing world. The focus is creating sound stories that are in the edge of reality and fiction.
The residency proposed for NAVE seeks to develop and produce the first series of Border, The Outbreak of Things, a series of 6 sound chapters that tell in first person, stories from the point of view of objects that have been protagonists in the chilean revolution since in October 2019. In this series, objects are alive and have something to tell. A pot being processed, a Baquedano station tourniquet being threaten, a yellow vest with personality issues. A fossil as a war weapon, a shirt that becomes a "first-row" and a presidential speech that rebels.
The aesthetic and sound treatment of the series explores the sequences acted out from fiction entangled with sound documental archives in times of revolution, press cuts and sound design.
The team generate the scripts, record the chapters, assembly, develop sound design and musical composition for every episode, as well as the development and production of a webpage that save these archives, and social media that accompanies the dissemination strategy.
NAVE's residency will have different stages, that in hand with the communications team,  online dissemination will take place, to continue with an exhibition and finally the launch of the platform in a live show.
Artistic team 
The team is composed by a transdisciplinary staff: artists, script-writers, audiovisualists, sound designers, musicians and designers that create the sound stories.
María Court, Director/Producer
Trinidad Piriz, Director/ Scriptwriter
Martín Cruz, Sound Designer
Benjamin Villalobos, Scriptwriter
Fernando Luceros, Researcher
Martín Pérez-Roa, Musician
Brillo Colectivo, Designers and programmers
Matthew Browne, Assessment international project
Stages of physical / virtual residency  
First Stage: Online creative process shared
Second Stage: Platform launch and first chapter online
Third Stage: Follow-up of the online chapters
Fourth Stage: Platform launch with live show
COORDENATES 
Online process, 10th April to 10th June 2020
Launch online platform 
> 1st chapter_28th May 2020
> 2nd chapter_11th June 2020
> 3rd chapter_25th June 2020
> 4th chapter_9th July 2020
> 5th chapter_23rd July 2020
> 6th chapter_6 of August 2020
Launch platform live show
28th of November 2020
**Soon dates of physical process in NAVE
*** This project is produced by Mucha Media and is supported by the exchange founding of Knowledge of Bristol University, UK. 
---
---