STRIPTEASE (ESPAÑA)
6 y 7 de noviembre 2015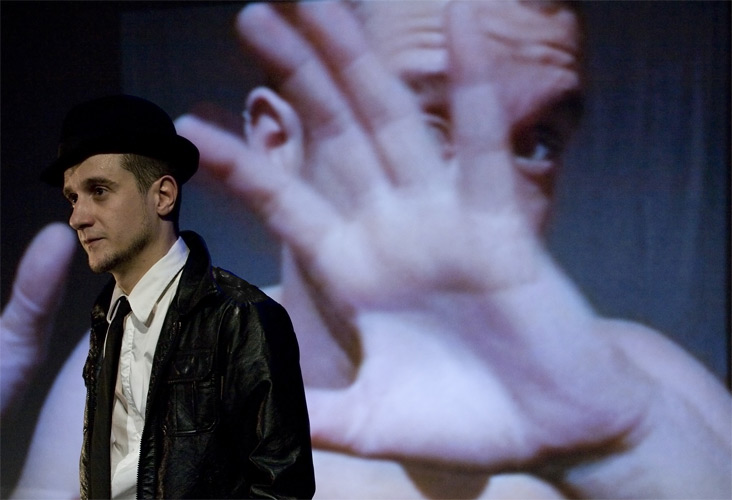 "Striptease" is a striptease to the theater and to its gaze. A striptease, a performance and a conference, which humoristically and ironically compares the theatrical event with the art of undressing.
What are we expecting to see when we go to the theater? And when do we go to see a striptease? And when do we go to see a theater show called "striptease"?
"Striptease" talks about these expectations; about the mechanism of desire in both conventions; about the seductive relationship between performer and spectator. A spectator, which who's gaze finally becomes the main protagonist of this striptease.
TEAM
Concept and direction: Pere Faura
Performers: Pere Faura and Demi Moore
Video: Pere Faura
Music: Carlos Jobim and Annie Lenox, mixed by Ivo Bol
Lights: Paul Schimmel and Pere Faura
Technique: Israel Quintero
Text excerpted from:
– "Undressing the First Amendment and Corestting the Striptease Dancer" by Judith Lynne Hanna
– "Striptease. The Art of Spectacle and Transgression" by Dahlia Schweitzer
– "Narrative Striptease in the Nightclub Era" by Ben Urish
Dramaturgical advise: Jeroen Fabius
Producer: Frascati Theater, Amsterdam
Premiere: Frascati Theater, Something Raw Festival, february 2008
---
---