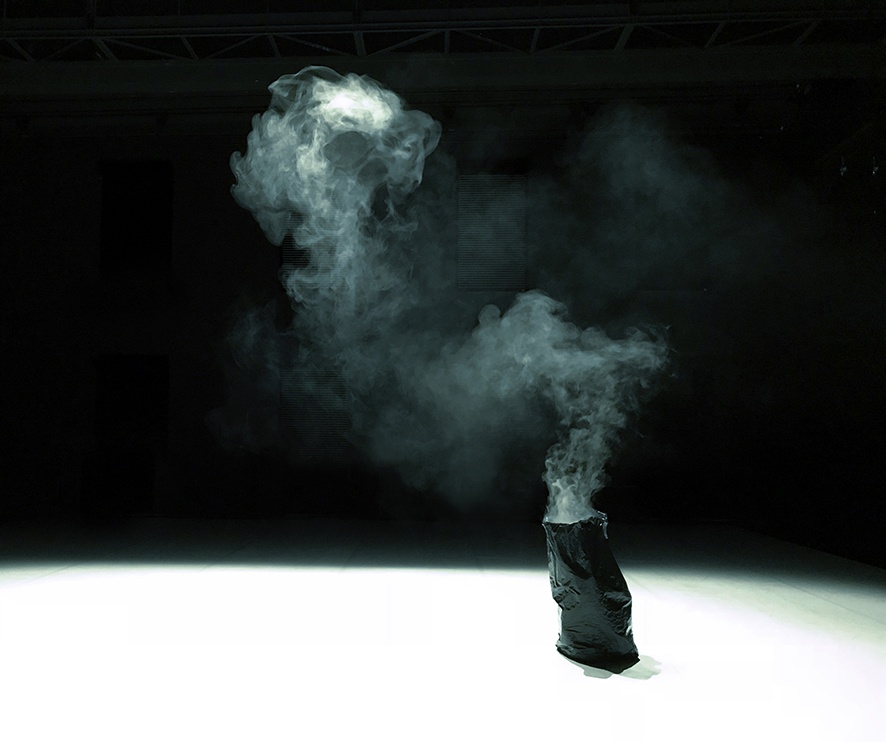 Dream is a dreamer
As a Cooperation Agreement between NAVE and Municipal Theatre of Rivoli,  NAVE welcomes the portuguese artist Catarina Miranda who will work in a creative and technical residency based on the human body and its position in the physical world. 
The creative work Dream is a Dreamer is a spatial evocation exercise for stage where a fictional topography is activated, establishing a collective imaginary through means of word and gesture.
The construction of the sensitive experience of the body has as a starting point the exercise of contemplation. An empty space is intercepted by an hypnagogic protocol where a trigger point, the performer, morphs within as a multiple entity.
Through the manipulation of an object, affects are built and scenic time is defined, establishing a relation between the monstrous and the human dimensions of a body-flesh-skin.
 This scenic time-zone is driven by speculations on reality.
Artistic team 
Artistic Direction | Text | Scenography — Catarina Miranda
Dramaturgy — Catarina Miranda , Jonathan Saldanha
Performance — André Cabral
Choreographic Conception — Catarina Miranda, André Cabral
Music — Jonathan Saldanha
Light — Leticia Skrycky
Executive Production — Sara Gomes
Production | SOOPA
Co-production | DDD Festival / Municipal Theatre Porto
Support | DGArtes — Portugal Ministry of Culture, Pact Zollverein, Materiais Diversos, Explore Dance Festival Romania, Srishti Institute India, Grand Studio Brussels, Espaço do Tempo, CCN-ICI/Exerce, Nave
Acknowledgments — Cristina Planas Leitão, Luísa Saraiva
Première 9th May 2019 — DDD Festival / Porto Portugal
+ SOON MORE INFORMATION ON ITS OPENING
Artista