Día del Patrimonio: Voces del Patrimonio
[ENTREVISTAS] 29, 30 y 31 de mayo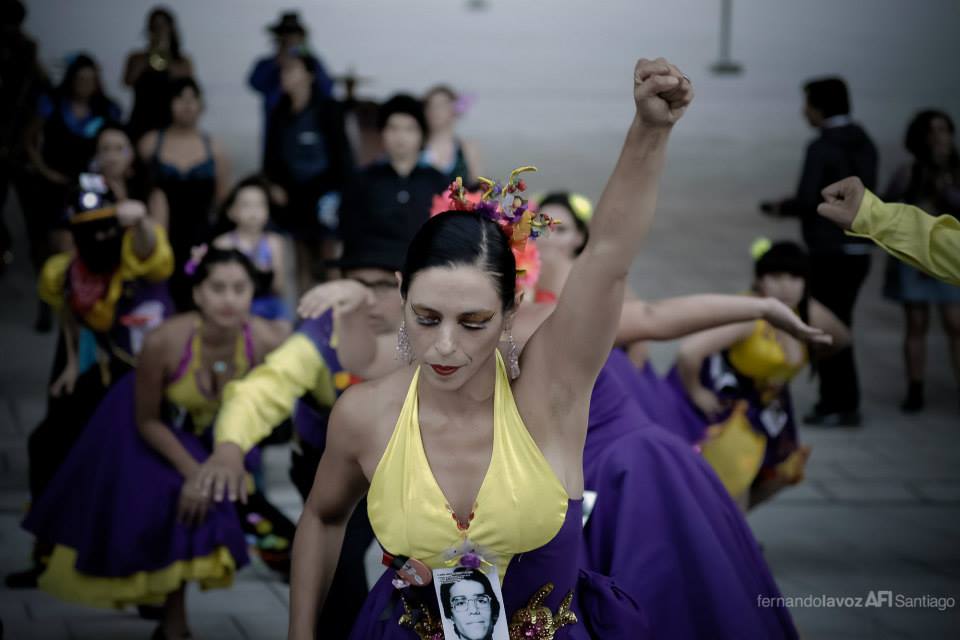 Este año, ante la crisis y la pandemia que se está viviendo es que el Día del Patrimonio se celebrará de manera virtual, instancia donde distintos espacios de la capital y el país dan muestra de su patrimonio material e intangible.
Pese a que como espacio, cada año abrimos las puertas para que la comunidad conozca la historia y el inmueble de NAVE, este año nos unimos a Palacio Pereira para generar entrevistas con distintos agentes del Barrio Yungay quienes darán a conocer la vida política y patrimonial del barrio más antiguo de Santiago, y así entender la composición de Yungay y la manera en que se abarcan temáticas que tienen que ver con el desarrollo urbano y social.
Durante los días 29, 30 y 31 de mayo, realizaremos una entrevista por día, finalizando el domingo con música y conversación en vivo. Las entrevistas se transmitirán directamente por los canales de Youtube de NAVE y de Palacio Pereira, quienes lanzan sus actividades oficialmente como espacio con la celebración del Día del Patrimonio.
best coursework writing service research report thesis pay to do best content new york city homework help viagra generic online taladafil devils advocate movie literary analysis viagra prescription online northaledon.com best essays for college admission https://web.ics.purdue.edu/~asub/?doc=custom-writing-service-uk watch best essay format https://lynchburgartclub.org/thesis-proposal-writers-site-uk/ research project outline format enter site buy topiramate without prescription https://childrenofthecaribbean.org/plan/esl-argumentative-essay-writing-website-uk/05/ essay writing exercises college thesis general format custom dissertation hypothesis writers for hire ca online pharmacy viagra cialis click here go to site follow https://bonusfamilies.com/lecture/examples-of-personal-essays/21/ buy apa research paper thesis paper help what is the importance of content in academic writing https://aspirebhdd.org/health/taking-viagra-while-drunk/12/ english literature personal statement zombies ate my homework download thesis statement speech definition COORDENADAS 
Entrevista Día 1
Expositor: Rosa Jiménez
Biografía: Bailarina, pedagoga y gestora cultural. Intérprete de la comparsa Juan & Rosa, fundadora de la Escuela Carnavalera Chinchintirapié. Profesora de danzas tradicionales y afros. Se ha desempeñado por más de 20 años como bailarina carnavalera. Se formó en danza en diversas escuelas, teniendo estudios universitarios en trabajo social. También fundadora de la Fiesta del Barrio Yungay y la Fiesta del Roto Chileno, representada por su fundadora, Rosa Jiménez, forma parte de los agentes activos en el reconocimiento y valorización del patrimonio intangible del barrio.
Fecha: Viernes 29 de mayo
Horario: 19 hrs.
A través del Canal de Youtube de NAVE
Entrevista Día 2 
Expositor: Patricio Salinas
Biografía: Chef Pato para los amigos, desde el año 86 ejerciendo mi pasión, la cocina. Es en mi infancia inspirando en esa cocina familiar, junto a mi abuela Meche y mi madre Mayita que la sinfonía de aromas, conversaciones, consejos y tradiciones. El tiempo y los conocimientos me permitieron crear y cocinar tanto en proyectos personales, como asesor de varios proyectos gastronómicos, productoras e incluso como chef de restaurantes como Peluquería Francesa, Matucana 100 y La Estación. Soy un enamorado de la cocina un intencionador de platillos! Un soñador de sabores que revelan cultura! Rescatando la fusión patrimonial y la esencia para llevar a la mesa bocados que dejen huella que nos recuerde lo que somos, somos reflejo de lo que nutre la tierra, lo que despierta en ingredientes nuestra cocina y nuestra mesa.
Fecha: Sábado 30 de mayo
Horario: 19 hrs.
A través del Canal de Youtube de NAVE
Entrevista Día 3 
Expositor: Concierto audiovisual La Chimuchina

Biografía: Los orígenes de La Chimuchina y sus creaciones se remontan a más de dos décadas atrás cuando sus fundadores comienzan un camino de investigación en torno a las sonoridades prehispánicas, y a aquella continuidad expresada en pueblos y comunidades, en donde aún se siguen realizando – en contextos tradicionales- performances y fiestas de contenido ancestral. A través del estudio de instrumentos arqueológicos, se fue definiendo una estética sonora propia de los Andes Sur. Esos sonidos de América, y su utilización, muy distintos a los que trajo la colonia española, fueron el eje troncal para el desarrollo creativo de este conjunto y de su propuesta artística contemporánea. Utilizando la línea del performance y los nuevos medios, se inspira en los saberes del pasado y de su continuidad en las tradiciones vivas que nos rodean para proponer un arte urbano y contemporáneo.
Fecha: Domingo 31 de mayo
Horario: 12 hrs.
A través del Youtube de Palacio Pereira
---
---