The Creative Patrimony Foundation develops its project NAVE as a part of their policies regarding the admiration of arts. The Foundation seeks to strengthen the protection of the creative patrimony of the Live Arts, stimulating its development, investigation and training.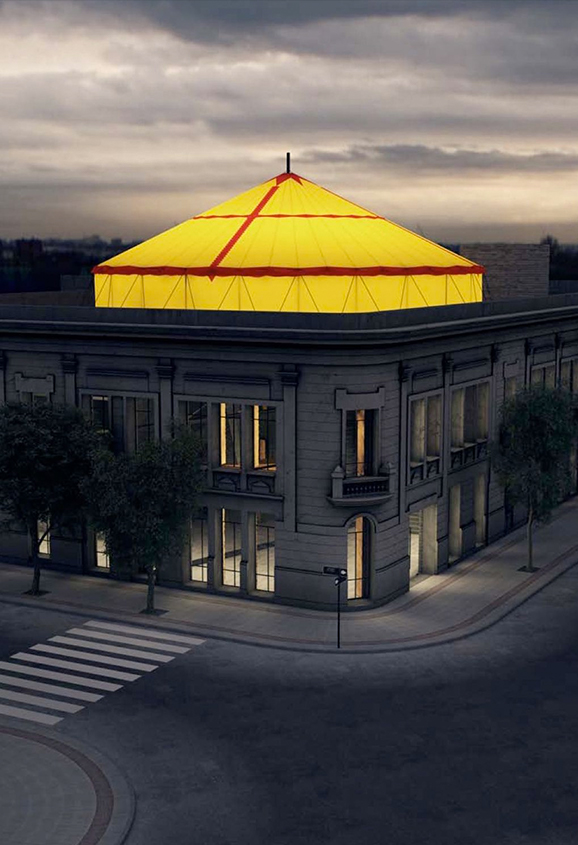 NAVE innovates the ways of relating art and society, and grants Chilean artists the right to try, to generate higher quality results. He won the Innovation Award from Fundación Chile in 2017 and was classified among the 3 finalists for the Avonni Innovation Award, Mention Culture, in 2020.
NAVE opens in 2015 in a context where there is no public infrastructure designed for artistic residency and research projects, being a pioneer in offering a space that is not only limited to the dissemination of works.
It provides special, technical and human resources to resident artists, to accompany their creative processes, regardless of the development phase in which they are, also bringing the public to the most invisible phase of art, by allowing them to participate in the process that leads to creating a work.
NAVE is a laboratory, where, like the scientist, the artist experiments together with the audiences, a team guiding them from their different areas of expertise, and with professional conditions, producing relevant knowledge for society.
NAVE aspires to reduce the precariousness and employability of the Chilean artistic community, which is often forced to carry out its projects in spaces not equipped for it, affecting the results, generating projects of lower quality and difficult to export.
Donations
NAVE is a project under the law of cultural donations
You can donate in equipment, performance and / or artistic cultural activities, or directly with us here.