Sobre TACTO
Artistas
Coproductores
Sobre TACTO
TACTO is a contemporary dance digital platform that brings together 8 Chilean co-producers, who have come together to present 15 national artists, also proposing a space for dialogue and reflection on the work of dance and its programming today.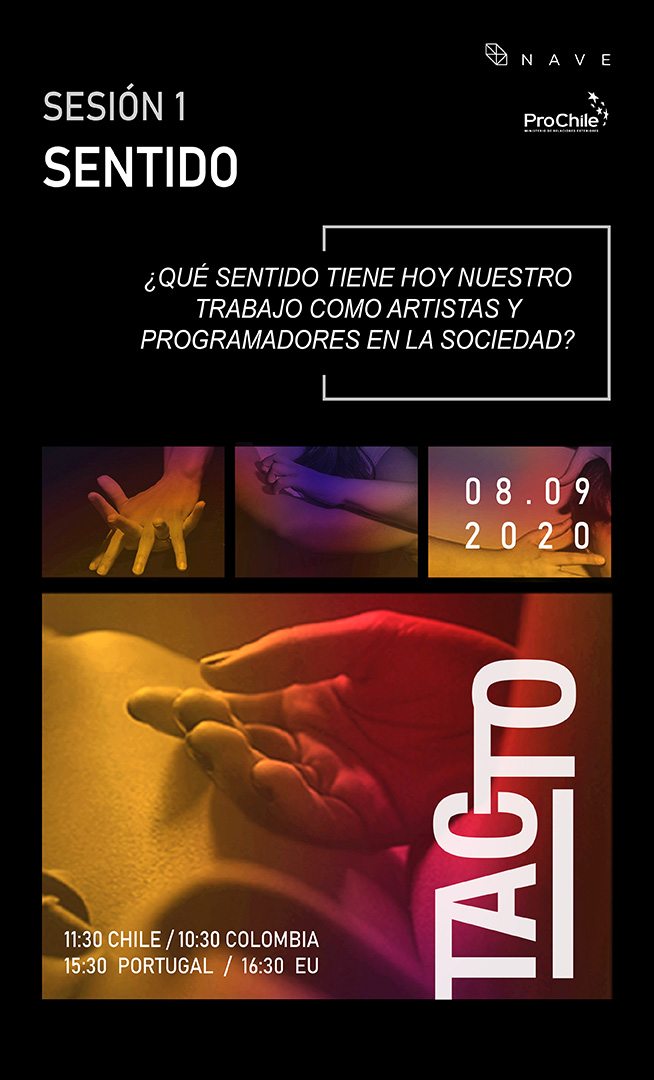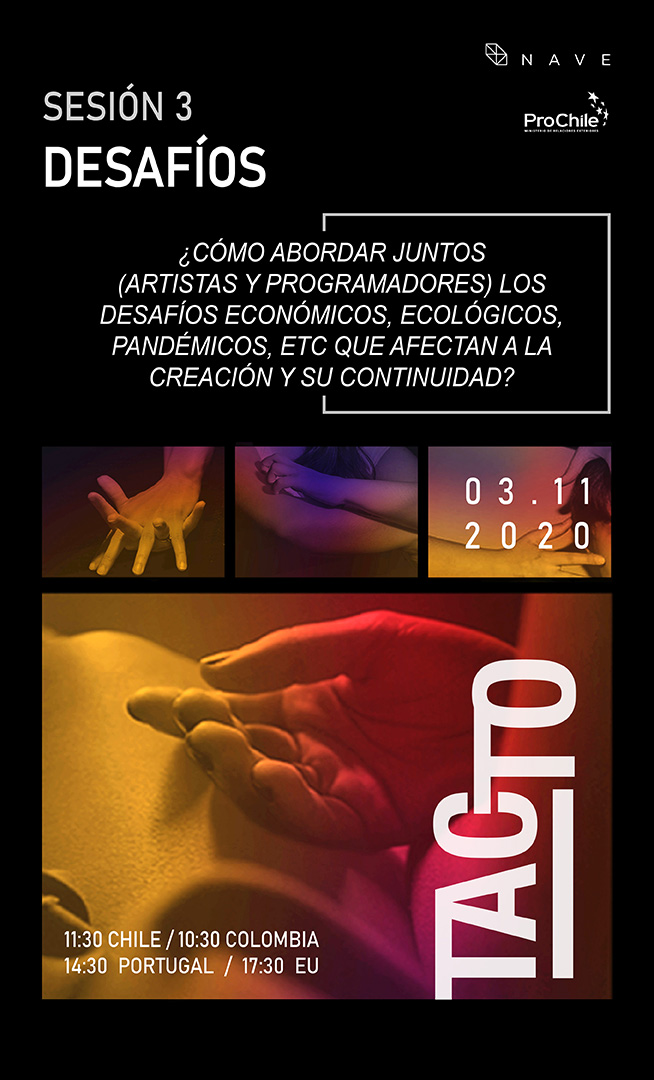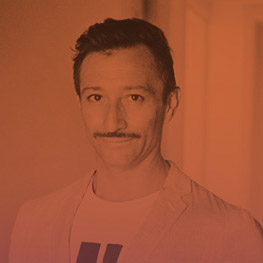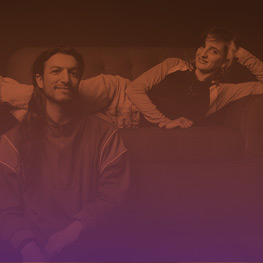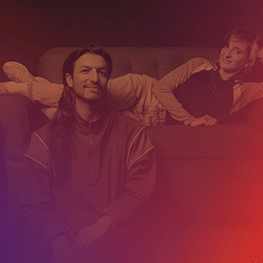 ARTISTA
DETRÁS DEL FUTURO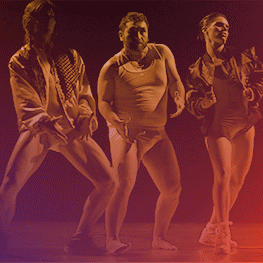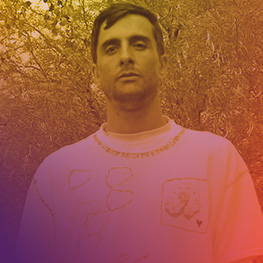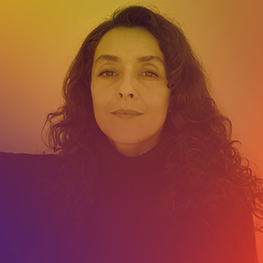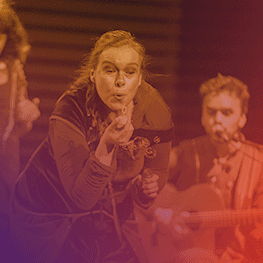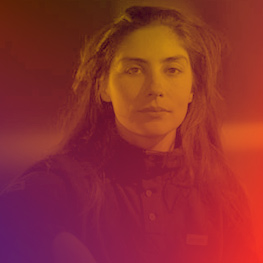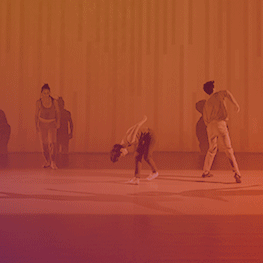 ARTISTA
MACARENA CAMPBELL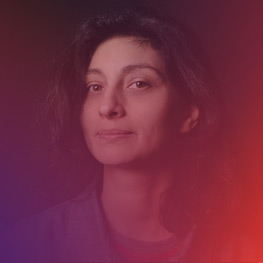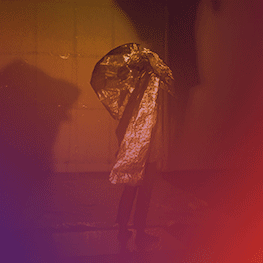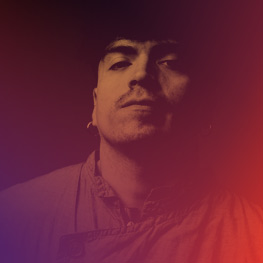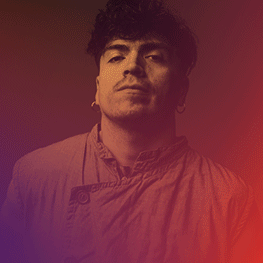 ARTISTA
ANDRÉS MILLALONCO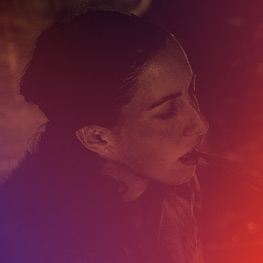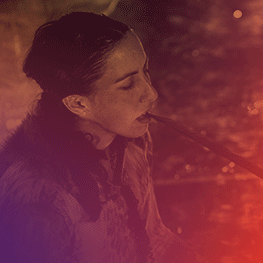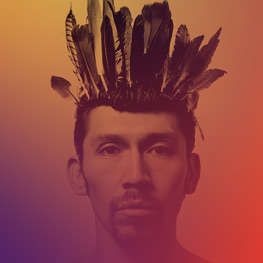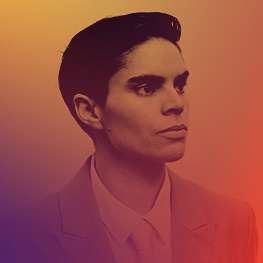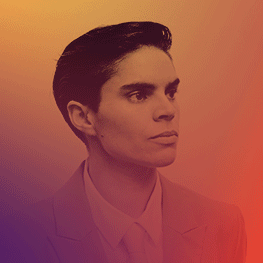 ARTISTA
JAVIERA PEÓN-VEIGA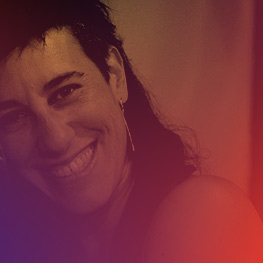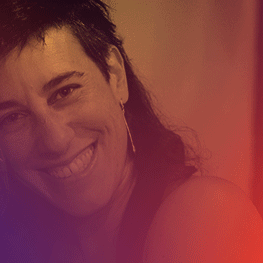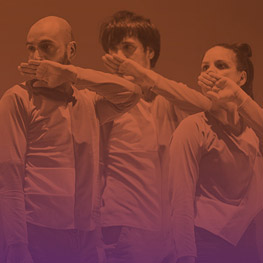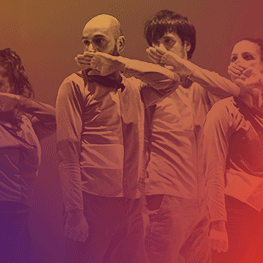 ARTISTA
ESCÉNICA EN MOVIMIENTO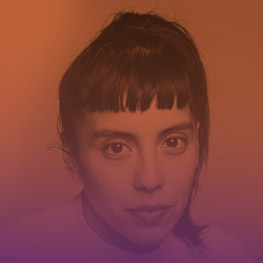 ARTISTA
MARCELA SANTANDER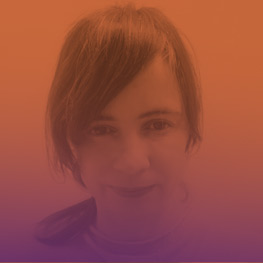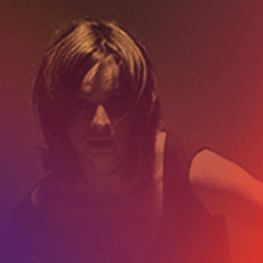 ARTISTA
FRANCISCA SAZIE DEL RIO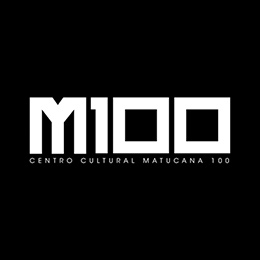 Matucana 100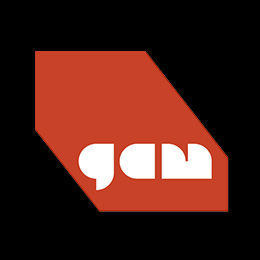 GAM
CHECOSLOVAQUIA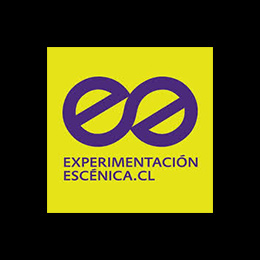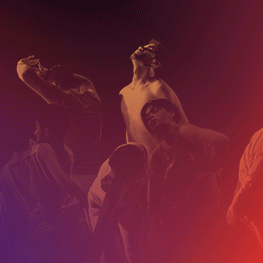 Centro de Experimentación Escénica Valdivia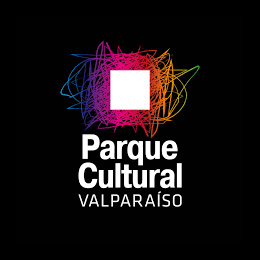 Parque Cultural Valparaíso
TEATRO BÍO BÍO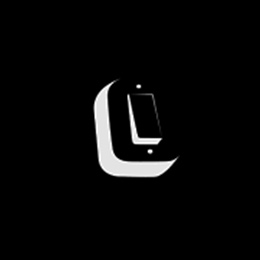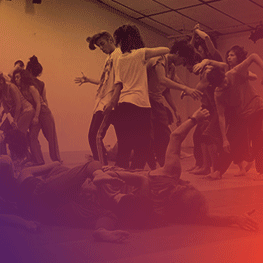 La Vitrina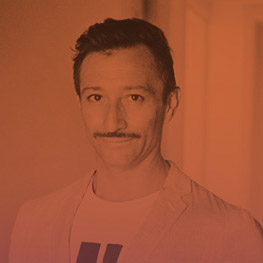 JOSÉ VIDAL
Etiquetas
#Danza Contemporánea
#Performance
Proceso
PAMPA
OROPEL
Peso Muerto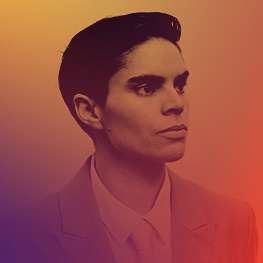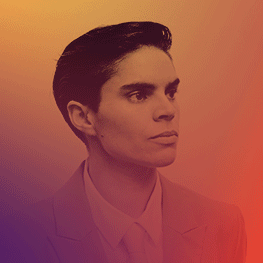 ARTISTA
JAVIERA PEÓN-VEIGA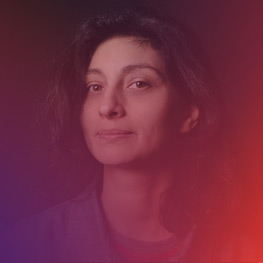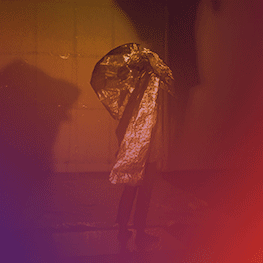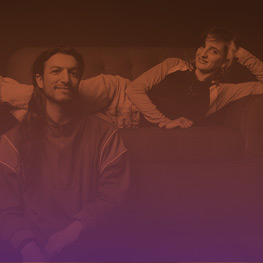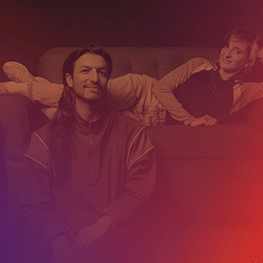 ARTISTA
DETRÁS DEL FUTURO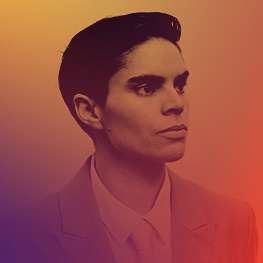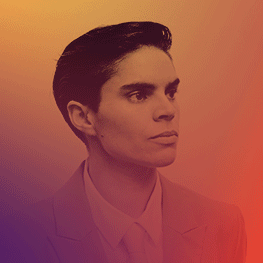 ARTISTA
JAVIERA PEÓN-VEIGA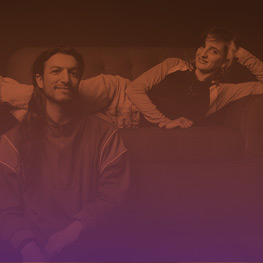 DETRÁS DEL FUTURO
"Behind the Future" is a collaboration between the Chilean artists and choreographers Josefina Camus y Rodrigo Chaverini that started in 2017 when they met to work on its first investigation residency called LIGHT, done in NAVE (CL).
During this first year of collaboration their work awoke a certain vision of the future, allowing the emergency of ideas and its imaginaries to talk on the confrontation of temporalities, which gives the name of the collaboration "Behind the Future" that takes upon different performative projects. Utopic-dystopic futures, science fiction and technology put in relationship with the organic and the natural which characterizes the hybrid imaginary of this creative duo.
They have developed their work through virtual long distance reunions and creative and technical residencies: Centro NAVE (2018-2019) and Municipal Theatre do Porto, Campo Alegre (PT, 2019). In this way they gave origin to their first performance LUMINOIDES (of a luminous appearance), a co-production with NAVE, space where it premiered in September 2019 (Cycle OtroSur).
Currently they are in an initial stage of their second project, calle PHYTOPIA (of vegetal quality). They investigate the universe of the vegetals; their perception characteristics, communication, collaboration and intelligence. Notions in which ecosystem, coexistence logics, interconnection and symbiosis -that is to say of mutual benefit- are the main point of interest, that at the same time are the basis of their own collaboration.
Nowadays Josefina and Rodrigo, as a creative duo, are associated artists in Centro NAVE (CL).
Etiquetas
#Ecosystems
#Organic
#Science fiction
#Technology
#Utopia/Dystopia
Proceso
- Light (LUZ) - Luminoides - PHYTOPIA (FITOPÍA)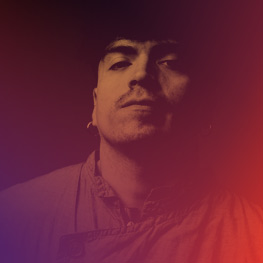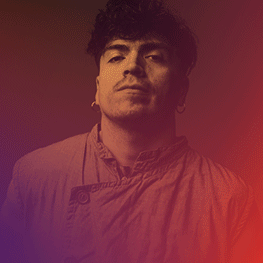 ARTISTA
ANDRÉS MILLALONCO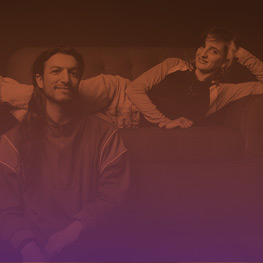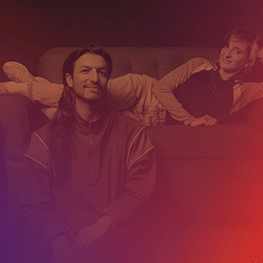 ARTISTA
DETRÁS DEL FUTURO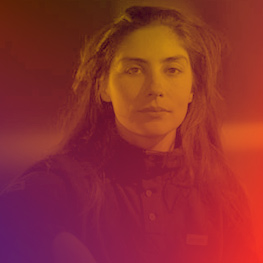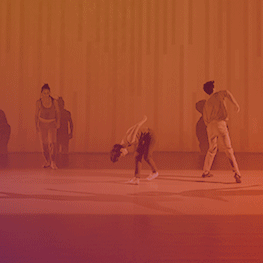 ARTISTA
MACARENA CAMPBELL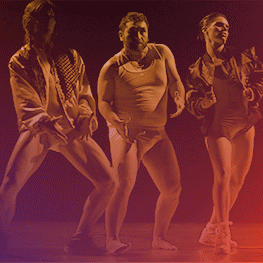 CAROLINA CIFRAS
Carolina Cifras is a female investigator, performer/maker and pedagogue in Live Arts.
She studied a Bachelor of Arts and Pedagogy in Dance in the University of ARCIS-Chile. Then she followed her formation in the CND (National Dance Center Paris-France) as a specialized dance teacher.
She has participated in diverse national and international seminars, linked to corporal practices in the areas of movement and creation.
Participates and collaborates as a performer since 1990 with diverse national and international makers from the areas of contemporary dance and theatre, in which stands out Nury Gutes, Paulina Mellado, Javiera Peon-Veiga, Elizabeth Rodriguez, Rodrigo Perez, Almudena Garrido, Francisca Morand and Claude Brumachon.
From 1994-2005 she takes part in the choreographic national center of Nantes as an artistic choreographer, in charge of Claude Brumachon, where she follows diverse practices as a performer in creations and repertoire, and takes part of the team in charge of seminars for the sensitization and dissemination of dance.
As tenured teacher she develops seminars in the area of dance and creation in diverse national universities such as Universidad de Chile, Universidad Mayor, Universidad de Valparaíso, Universidad ARCIS, Modern School and she is a founder of the dance school in Universidad de Las Américas (2004).
In the field of investigation and creation it highlights the trilogy composed by "2010" in 2008 nominated for an Altazor Award and financed by FONDART; "PAMPA" in 2012 on the Cycle Sala Arrau; "OROPEL" worked in residency and premiered in 2016 in NAVE and financed by FONDART; and "PESO MUERTO" (Dead Weight) residency in NAVE, KET/Grecia and Le Quartz-France, premiered within the framework of the DANZFABRIK Festival in 2019 in Brest-France. This piece is part of the program CONSTELACIONES.
In the scenic investigation the focus has been on how the being/body is pierced, impacted and affected by our economic/social chilean system. Today she deepens on the concepts of necropolitics and its immaterial and material dimension
Etiquetas
#Danza Contemporánea
#Extractivism
#Living organisms
#Necropolitics
#Performance
#Politics and Body
#Territory
Proceso
- 2010 - PAMPA - OROPEL - Peso Muerto (Dead Weight) - Enterrarse (Bury yourself) - Raíces (Roots)- 2010 - PAMPA - OROPEL - Peso Muerto (Dead Weight) - Enterrarse (Bury yourself) - Raíces (Roots)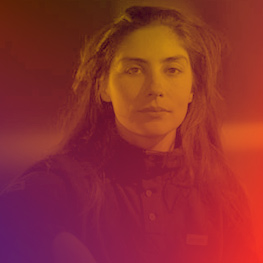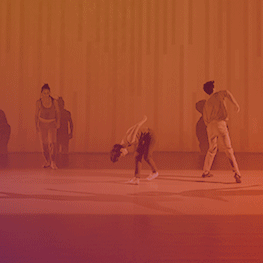 ARTISTA
MACARENA CAMPBELL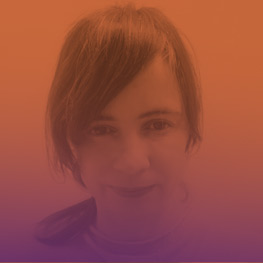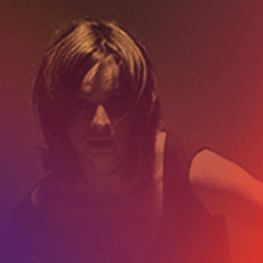 ARTISTA
FRANCISCA SAZIE DEL RIO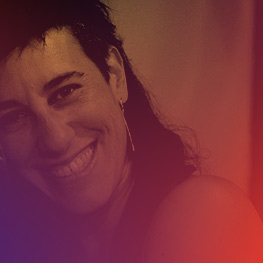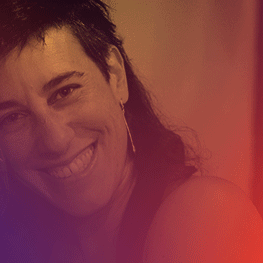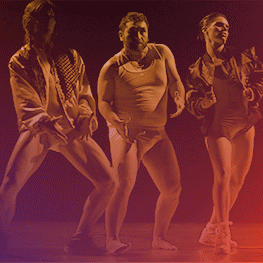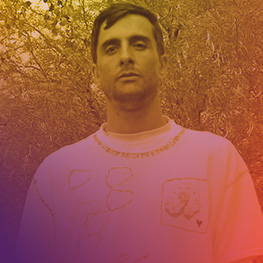 RODRIGO SOBARZO
Actor from Universidad de Chile and choreographer formed in SNDO of Amsterdam, he has developed professional performances since 2009. Highlighting a residency from 2013 to 2014 in the Jan van Eyck Academie, in Maastricht. His works are live hybrids that have participated in festivals of the alternative circuit such as BougeB In Ámberes and Something Raw in Amsterdam.
His interests have skyrocketed and keep on re-formulating themselves going from fly culture contained in a tent to a tone of salt burying fluorescent bars and a digital subculture that proclaims autists as the native people of the future.
"My work doesn't exist".
Live work is impossible to replicate, duplicate and less being reproduced simultaneously. That is why it is extremely expensive and why we face the threshold of an apparent economic crisis which will establish new creation priorities and deformations of artistic consumption.
Etiquetas
#Autistic Movement
#Hybrid Arts
#Introspection
#Live Arts
#Nature Elements
#Pseudo Science
#Uni - Performance
#Water
Proceso
- Autistic Movement (Movimiento autista) - Mining (Extracción minera) - Paramount (Movimiento Supremo) - APNEA - Museo del Agua (Water Museum)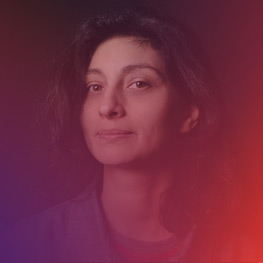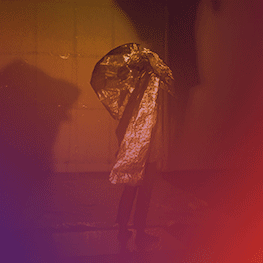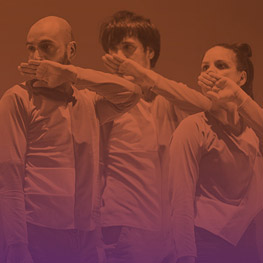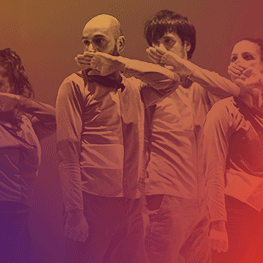 ARTISTA
ESCÉNICA EN MOVIMIENTO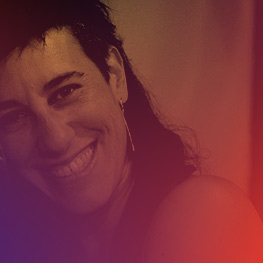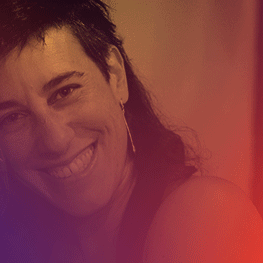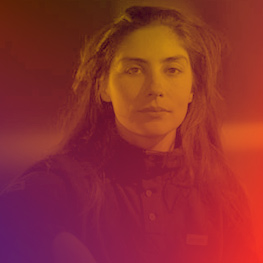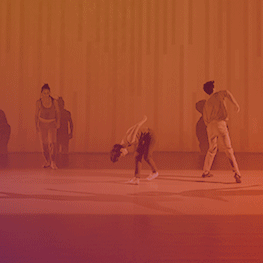 ARTISTA
MACARENA CAMPBELL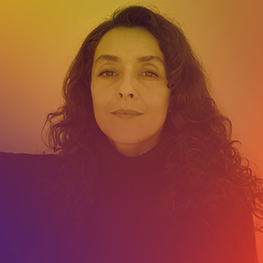 PATRICIA CAMPOS
Patricia Campos is an artist devoted to the choreographic creation and teaching, she also serves as a dancer and performer. From a territorial point of view, her creation seeks to connect plays with diverse and up-coming audiences, mainly in the South of Chile, and in collaboration with independent dance companies in the country. As a pedagogue, she also works in the teaching-learning of dance, with pre-school and school children, in diverse educational projects and in mediation of audiences.
She started her dance career in the city of Valdivia, studying later on at the Dance School of the Universidad de Humanismo Cristiano en Santiago, graduating in 2008. There she continued working in academic tasks in the field of choreographic composition, critical analyses of plays and the accompaniment of creative processes. On the side, she integrates the company Anilina Colectivo, a group that works mainly on street interventions, under a collective authorial view and the management of community and audiences projects.
In 2015 she came back to the city of Valdivia, where she works mainly in a creative line that aims towards diversification of audiences, developing personal projects and in co-authorship with artists of other disciplines, both in the field of scenic dance as performance and video dance. She collaborates permanently with, both in the formation as well as the creation ambit, with southern dance companies in Chile that are part of the network Corredor Sur and she integrates the companies of the Municipal Ballet of Valdivia and the company Innata.
Etiquetas
#Collective
#Danza Contemporánea
#Decentralization
#Early Childhood
#Educational processes
#Mediation
#Network / Collaboration
#Performance
#Street interventions
#Territory
#Valdivia
#Video Dance
Proceso
- Colapez, el ciclo del agua (2016) - Manada (2017) - En Fin (2019) - Hummus (2020) - Colapez, el ciclo del agua (2016) (Colapez, the cycle of the water) - Manada (2017) (Herd) - En Fin (2019) (Anyway) - Hummus (2020) (Hummus)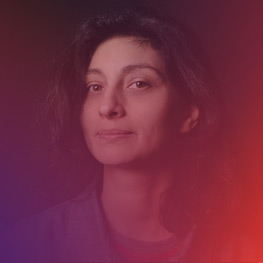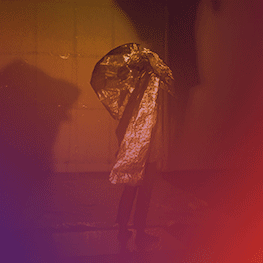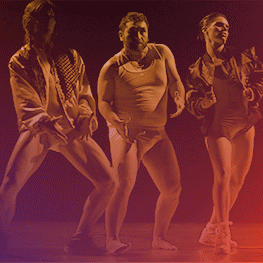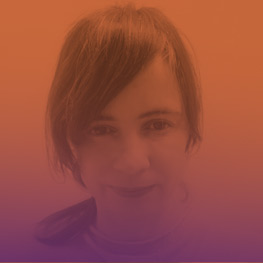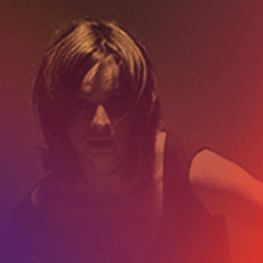 ARTISTA
FRANCISCA SAZIE DEL RIO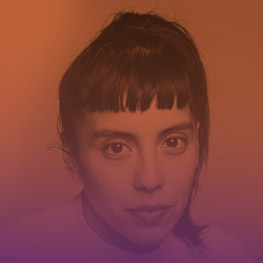 ARTISTA
MARCELA SANTANDER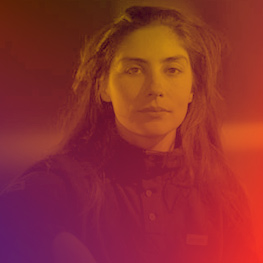 MACARENA CAMPBELL
Trajectory
Macarena Campbell is an artist, investigator, pedagogue and chilean manager. She participates as a performer in different independent national and international dance projects, she is an academic in the Department of Dance of the Universidad de Chile, co-directs the organization Plantar, management platform of formative spaces with professionals of the dance and she takes part in the Red Trabajadoras de la Danza, organization that supports and works collaboratively with women and artistic dissidences of dance.
She started her formation in dance in the Laban Centre in London, in the Universidad de Chile and the Ballet School of the Municipal Theatre of Santiago. She has participated in diverse trainings seminars in areas related with movement and at the same, she participates in investigation projects such as Vertebral next to Rolando Jara (residents in NAVE 2017).
She develops scenic creations in collaboration with chilean and foreing artists, highlighting projects such as Canvas, Obra (Play), Dobles (Doubles), Relevo (Relief), Homos Luden, Algo para el corazón (Something for the Heart), Mapeo de Bordes Porosos (Porous Edge Mapping) y Fasma.
In the last years she has received financial support for the development of her collaborative projects in Chile from the Fondo Nacional de las Artes FONDART for the creation of the performance FASMA (2018-2019) and for Explora (2020-2021) investigation project for the teaching of contemporary dance interpretation. From Kulturabteilung der Stadt Wien she received support for Algo para el corazón of Deborah Hazler (Something for the Heart, 2018) and from the University of Auckland (2017-2019) for Mapeo de Bordes Porosos (Porous Edge Mapping) with Alys Longley and Máximo Corvalán.
She is interested in developing corporality, movement and image by taking resources from visual arts as referents for the development of hybrid creations, seeking for other ways of making the body appear questioning its limits.
Etiquetas
#Affections
#Body/Soma
#Collaboration
#Collectivity
#Corporality
#Decolonial Perspective
#Hybrid
#Hybrid Creations
#movement and image
#Sound Vibration
#Visual Arts
Proceso
- Vertebral - Fasma - Explore - Porous Edge Mapping - Canvas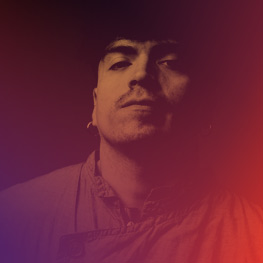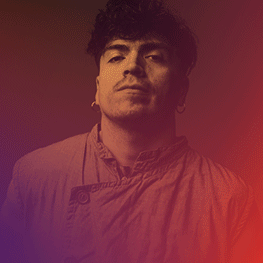 ARTISTA
ANDRÉS MILLALONCO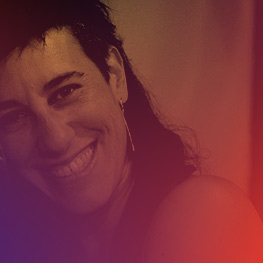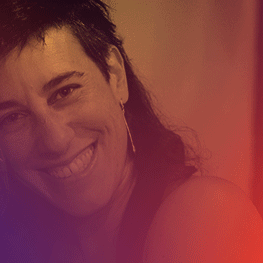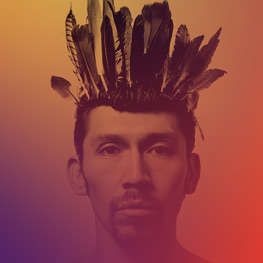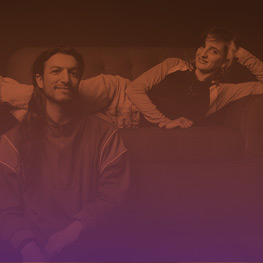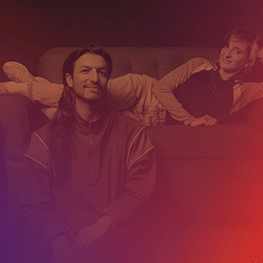 ARTISTA
DETRÁS DEL FUTURO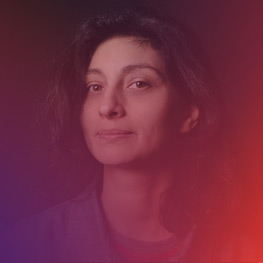 CARLA BOLGERI
Carla Bolgeri lives and works in SCL, between the years 2007-2014 directed the plays "A solo for an Island" (Un solo para una Isla, 2007), "H" (2011), "Nation" (Nación, 2013), "Extinction Plan" (Plan de Extinción side by side with Catalina González, 2013), and "An Earthquake" (Un Sismo, 2014). During this period she is author and composer of the albums "Suriname" (2012), "Split" (2013) and "Premonición" (2016) next to Survey Team. In 2018 she forms GRAMMA where she is author and composer of the album "Canción Malvada" (Evil Song).
Some of the highlights of her formation happened in 2016, when she was selected in the residency program Movimiento Sur and ¿POR QUÉ ME MUEVO? in NAVE, where she shared experiences and methodologies with artists which lead her to expand on the creation possibilities. In 2018 with the visual artist and musician Francisco Marín they formed the artistic society BOLGERI & MARIN. The first production of the duo is the performance VOCALS (2018), which was presented between 2018-2019 in diverse national and international festivals, it stands out the participation in the Ars Electronica Festival in Linz, Austria.
During 2019 they realize a site-specific immersive performance called M.A.S.S (Massive Attack Sound System) en _Un Espacio Arquitectura y Escultura Contemporánea. At the end of 2019, Carla Bolgeri does a residency in ARSENIC, Lausanne, Switzerland. To date since 2018 BOLGERI & MARÍN have been developing the project AURORA.
Etiquetas
#Body Matter
#Lighting
#Performance
#Performance of things
#Site Specific
#Sound
#Voice
Proceso
- Vocals (2018) - (M.A.S.S) Massive Attack Sound System (2019) - Aurora (2020)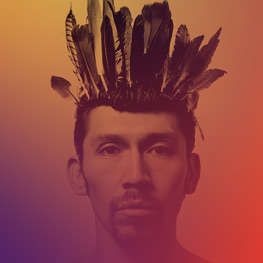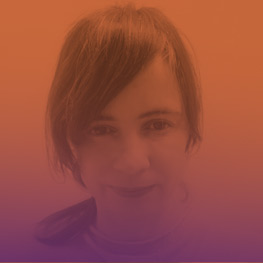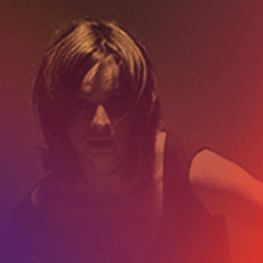 ARTISTA
FRANCISCA SAZIE DEL RIO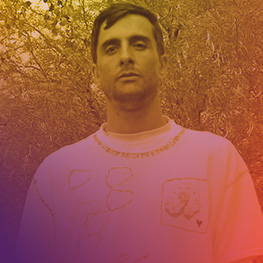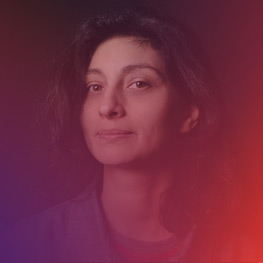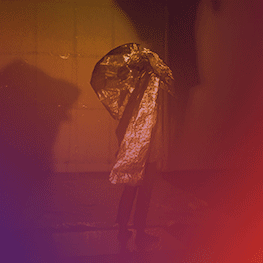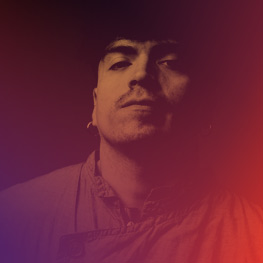 ANDRÉS MILLALONCO
Bachelor and degree in Pedagogy in Dance from the Universidad de Artes y Ciencias Sociales-ARCIS. He has developed with diverse chileans and international professors. He has been a performer in outstanding contemporary dance companies with a trajectory in Chile such as Cía Danza en Cruz, Colectivo de Arte La Vitrina and Nômades Grupo de dança in Brasil. He has participated in various festivals of national and international artistic relevante such as: Festival internacional Santiago a Mil (CHILE – 2013, 2019), Festival internacional de Danza Contemporánea Lila López (MÉXICO – 2013), Encuentro Internacional de danza en Paisajes Urbanos (CUBA – 2014. 2018), Festival del Arte y la Escena (PERÚ – 2017), Festival Paralelo 16° Mostra de dança (BRASIL – 2016), among others.
He has worked as an academic in Universidad Arcis, Universidad de Chile, IP Escuela Moderna, IP los Leones, Escuela de Teatro Gustavo Meza, Liceo experimental Artístico. He has also shared and guide sessions with national and international companies such as Ballet Nacional Chileno, Ballet folclórico Nacional, Cía Cuerpo en Vuelo, Cía Danza en Cruz, Colectivo Arte la Vitrina, Grupo Nômades de Danca (BR). En la actualidad dirige BacanalColectivo_ (2016), he integrates the Collective Arte la Vitrina, he teaches contemporary technique in the Modern School of Music and Dance and he is also assistant in the Choreographic Mention.
I'm interested in bonds, affections and love. How the bodies achieve a degree of complicity from the gaze, subtleness or just by being there; or how they find, contain, and get lost in a wild state of overflow. Continually transiting, these places maintain and feed my scenic exercises.
Etiquetas
#Bonds
#Collective Processes
#Education
#Empathy
#Loss of control
#Memories
#Personal Histories
Proceso
- EPHEMERAL - BORDEAUX PROJECT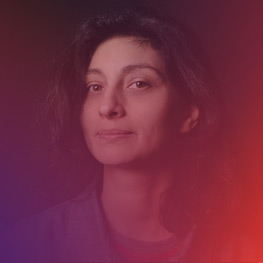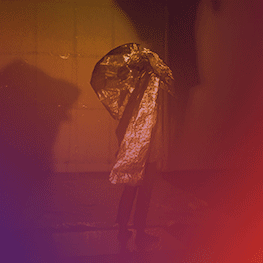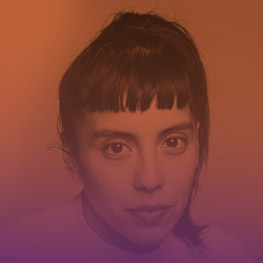 ARTISTA
MARCELA SANTANDER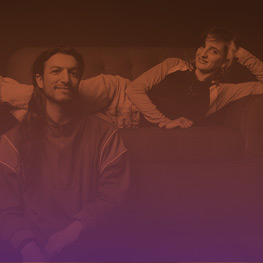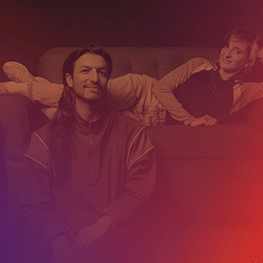 ARTISTA
DETRÁS DEL FUTURO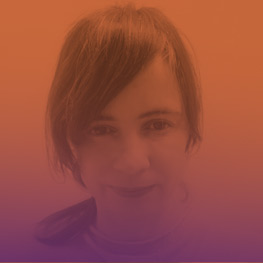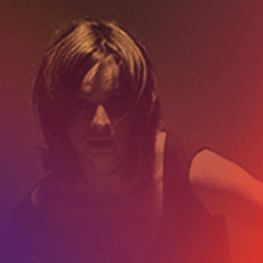 ARTISTA
FRANCISCA SAZIE DEL RIO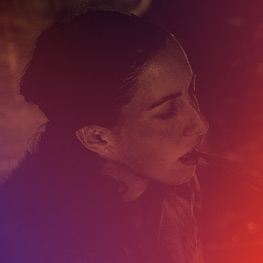 AMANDA PIÑA
Artist, choreographer and dancer. Her choreographic work approaches the decolonization of art, focusing on the political and social power of the movement, introducing non-occidental references and perspective in the field of contemporary art. [Salto de ajuste de texto]She studied physical theatre in Santiago, Chile, anthropological theatre in Barcelona and classical, modern and contemporary dance in México, Barcelona, Salzburgo (SEAD) and Montpellier (National Choreographic Center of Montpellier), studying, among others with Mathilde Monnier, João Fiaideiro. Xavier Le Roy and Olga Mesa. [Salto de ajuste de texto]In 2006 she received the danceWEB scholarship and in 2007 the Tanzquartier Wien scholarship for young choreographers. In 2007, she received the Scholarship for Young Choreographers "Á la source" of TanzQuartier Vienna, Austria, in 2006 Dance Web Scholarship, ImpulsTanzFestival, Viena, Austria and in 2005 Languedoc-Roussillon Municipality Scholarship to study dance and choreography in the National Choreographic Center of Montpellier, in France from her investigation with the choreographer Mathilde Monnier. In 2016 Tanz Magazine named Amanda Piña as Hofnungsträger 2016 (Future of Dance 2016). From 2013 she is a certified trainee in the Feldenkrais method, applying it to her choreographic investigations. As a dancer she worked, among others, with the choreographers DD. Dorvillier, Claudia Heu, Robert Stejin and Christine Gaigg. In 2018 she graduated with honors from the postgraduate studies as scenic arts curator with a focus in contemporary dance, jointly taught by the Universities Paris Lodron in Salzburg and Munich. From 2005 she created works within the artistic association nadaproductions, a company based in Vienna, Austria where she lived until 2017. Amanda is co-founder of institutions like BMfB (Ministry of Movement Affairs in Austria) and the specialized art gallery in Dance and Performance, nadaLokal (both in 2009) and the INAMM in Merida Yucatán in 2014.
Etiquetas
#Anthropocentrism
#Climate Crisis
#Decolonialization
#Indigineous knowledge
#Memory of Ancestrality
#Post national
Proceso
- The Jaguar and the Snake - Climatic Dances - Dance and Frontier - Dance and Resistance - The Forest of Mirrors - Four Remarks on the History of Dance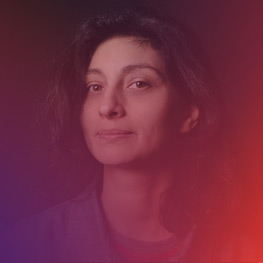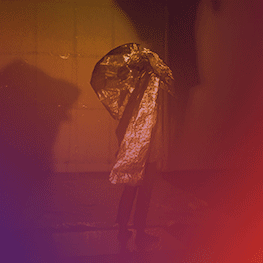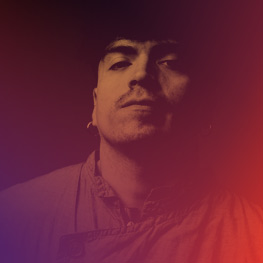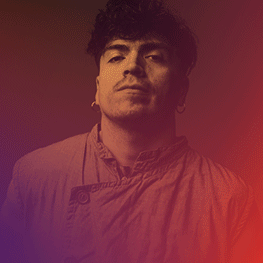 ARTISTA
ANDRÉS MILLALONCO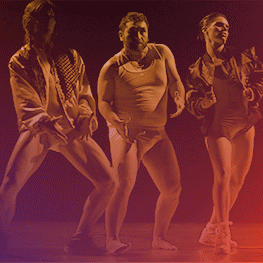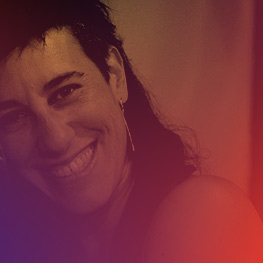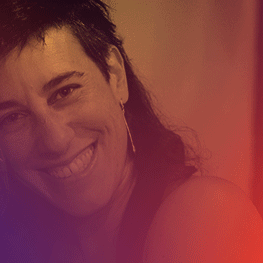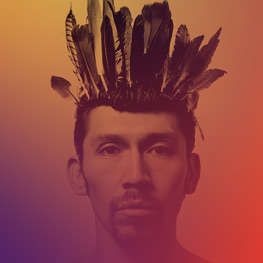 RICARDO CURAQUEO
Ricardo Curaqueo is an artist of Mapuche origin. Dance performer, academic and choreographer; he is also bachelor in arts mention in Theory and History of Art from the Universidad de Chile. His creative work is oriented towards the body, the memory, the territorial identity and the political resistance of the Mapuche People/Nation. His interest is on creative processes that overflow the frontiers of the academic, the decolonial, the deconstruction and the crisis of the hegemonic narratives on the body and the scenic.
A large part of his career has been developed next to Centro Cultural Gabriela Mistral (GAM). In 2014 he was an important part of the cast in the hit production "La Noche Obstinada" (Pablo Rotemberg, Argentina). While, his creative projects have been selected for the National Call in GAM to be premiered in three consecutive years (2017-2020).
Ricardo Curaqueo, between the years 2016 and 2020, directed the pieces "Kalfü Kütral" (2016), "Malen" (2017), "Kalfü Pewma" (2018), "Aliwen" (2019) and "Weichafe" (2019), presenting his work in diverse national and international festivals. His piece "Malen" has been awarded by the Circuit of Chilean Art Critics (Círculo de Críticos de Arte de Chile) as Best performance of National Dance in 2017, and winner of the Clap! Awards as best contemporary dance montage in 2018. "Malen" has been premiered in Peru (Festival Danza-Nueva 2018, Lima), Spain (Fira Mediterrània 2018, Barcelona), Colombia (Bienal de Danza de Cali, 2018), and will soon be premiered in Germany (Theater Der Welt, Düsseldorf 2021) and Belgium (DeSingel 2021, Amberes).
Currently he is in an investigation and creation process of his last choreographic work called "Üñümche, El Retorno de los Hombres-Pájaro", project selected by the GAM National Call 2019-2020 and winner of National FONDART 2019.
Etiquetas
#Counter-hegemonic
#Decolonial
#Diáspora
#identity and mapuche resistance
#Memory
#Territory
Proceso
- Kalfü Kütral - Malen - Kalfü Pewma - Aliwen - Weichafe - Üñümche, El Retorno de los Hombres-Pájaro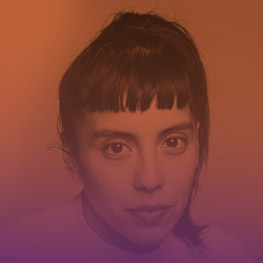 ARTISTA
MARCELA SANTANDER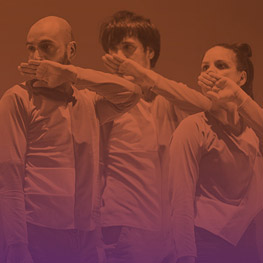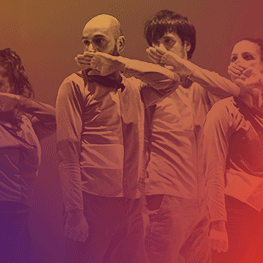 ARTISTA
ESCÉNICA EN MOVIMIENTO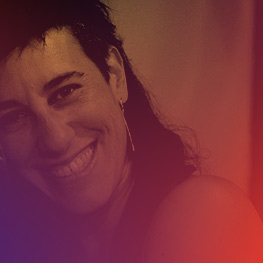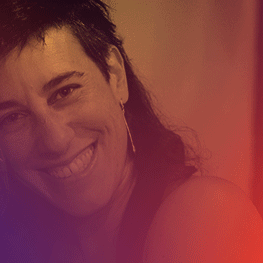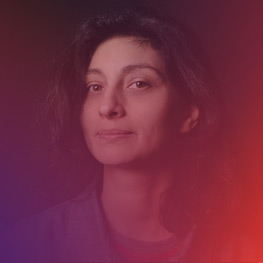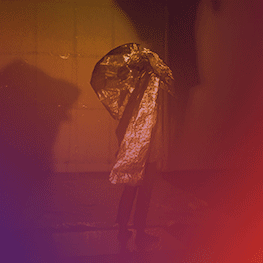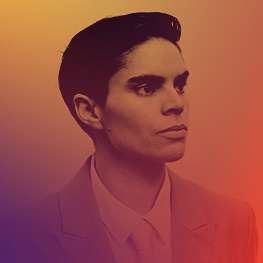 JAVIERA PEÓN-VEIGA
Her choreographic search is associated to exploring the potentiality of the body, its perceptive margins and studying corporaltity as a system in construction, open, dynamic, multiple, diffuse, affective, relational, porous which is transiting constantly in zones of ambiguity, indefinition and contradiction.
She studied psychology in Santiago de Chile (2002) and dance in the London Contemporary Dance School (The Place), England (2006). Between 2006 and 2008 she delved into choreographic investigation in France in the Centre National de Danse Contemporaine d'Angers (CNDC) and the Fondation Royaumont (CRCC).
Since 2011 she has received the support from FONDART for the creation and circulation of
NOSOTRES (2012), ACAPELA (2015) and HAMMAM (2020). In the projects GONG (2016) and AFECTOS SONOROS (Sound Affectations, 2018) she explores sound as a body transformation vehicle and a medium for collective encounter and, currently in HAMMAM, on vapor as a materiality and state of water to think the somatic experience in relation to the low definition, the in-between, the expansive, the geographical, the ecology and the sound phenomenon.
Her work has been presented in festivals such as MIRADA, Festival de Artes Escénicas Ibero-Americano (BR), Konstnärsnämnden (SE), Künstlerhaus Mousonturm (DE), Bienal SESC de Dança (BR), Tanz im August (DE), Festival Sâlmon (ES), Festival DañsFabrik (FR), FIDCU (UY), Arqueologías del Futuro (AR), Festival Internacional Santiago a Mil (CL) and Festival Danzalborde (CL).
Since 2009 she lives in Santiago de Chile and is artistic co-director of NAVE, Creation and Residency Center.
Etiquetas
#Affections
#Ambiguous
#Expansive
#Healing
#In-between
#Intimate / Public
#Open body
#Sound
#Trans
#Vapor
Proceso
- NOSOTRES - ACAPELA - GONG - HAMMAM - AFECTOS SONOROS (Sound Affectations)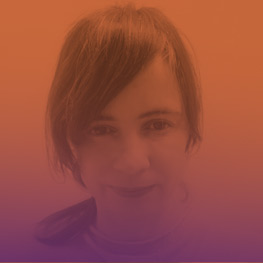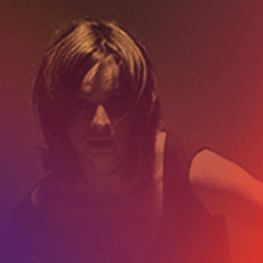 ARTISTA
FRANCISCA SAZIE DEL RIO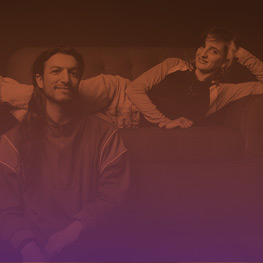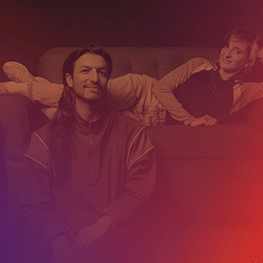 ARTISTA
DETRÁS DEL FUTURO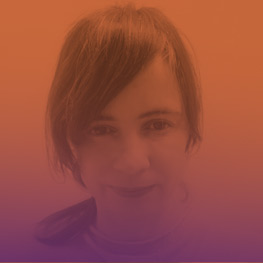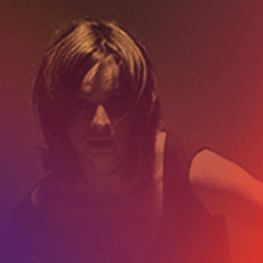 ARTISTA
FRANCISCA SAZIE DEL RIO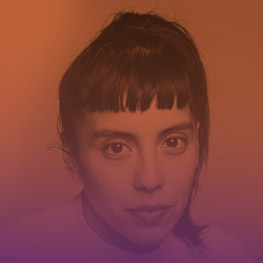 ARTISTA
MARCELA SANTANDER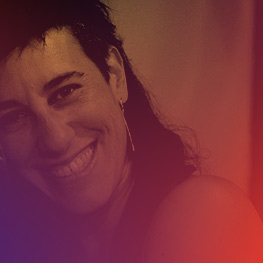 ROCIO RIVERA
Choreographer, dancer, designer and manager. From the city of Valparaíso she dedicates to performative scenic practices, improvisation and sound experimentation. She practices and teaches Improv Contact since 1998. Formally, she studied as a superior performer in dance in the Municipal Conservatory of Viña del Mar and Graphic Design in the PUCV.
In contemporary dance her formation is independent, nourishing from the work of diverse artistas and pedagogues from all over the world in instances developed mainly in Chile, Germany, Spain and Latinamerica.
She is founder and artistic director of the company Mundomoebio (1999) currently defined as a creative nucleus. She was founder and co-director of the International Festival Danzalborde (2001 to 2017). She has been a curator and coordinator of International Laboratory Movimiento Sur.
She investigates by crossing fields of interest; contemporary dance, improv, and somatic techniques, design, architecture, sound space, word and image. She works from tools that arise from her creative investigations and improv as a corporal and a space of consciousness experience in the formation of dancers, actors, designers and architects, as a tool for creation.
In the academic field she integrated for 8 years the pedagogue team of the workshop Introduction to Architecture in USM. She has created and taught in the courses "Culture of the Body" in PUCV and recently "Choreographies of the Space" and "Collective body, the stamp on the public space" as a guest in the architecture school of UNAB. She is a professor of the dance chair in the school of Theatre of UPLA. Between 2008 and 2016 she has been a performer in Carmen Beuchat and Company.
As a pedagogue and with her plays she has participated in informal and formal spaces, festivals and encounters throughout Chile, as well as Argentina, Brasil, Peru, Bolivia, Uruguay, Mexico, Spain, Germany, Switzerland and China.
Etiquetas
#Collective Constructions
#Contact Improv
#Creative nucleus
#Design
#Performative Installations
#Public Space
#Somatic technique
Proceso
- Mide un Segundo (Measure a Second) - Silencio Expansivo (Expansive Silence) - ECDISIS, ACCIONES PARA MUDAR DE PIEL (ECDISIS, Actions to shed the skin)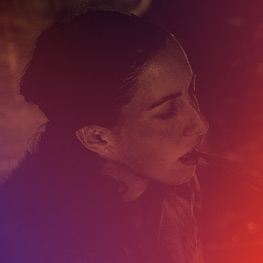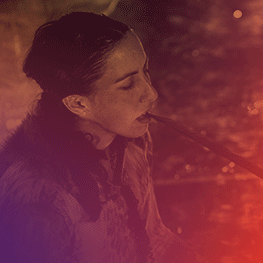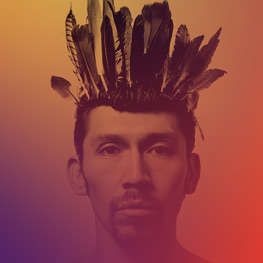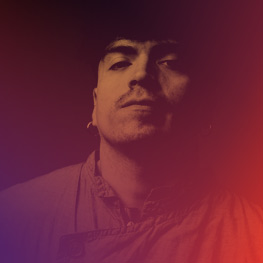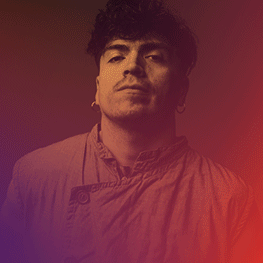 ARTISTA
ANDRÉS MILLALONCO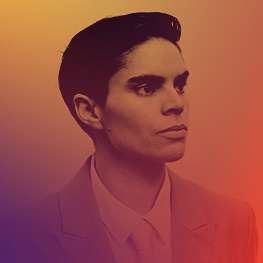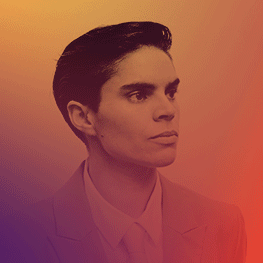 ARTISTA
JAVIERA PEÓN-VEIGA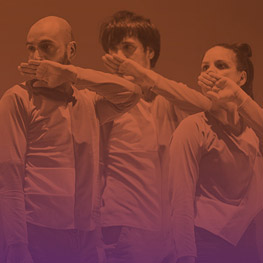 ESCÉNICA EN MOVIMIENTO
The company Danza Escénica en Movimiento is part of the cultural center with the same name, and is the main axis of their area of creation. It is integrated by a group of southern dancers that, from their territory, seek to expand the sensitivity of their disciplines to other communities and become a platform of dissemination and artistic meditations through the exploration of different techniques, crosses between disciplines and scenic devices. We promote collaborative work with renown national and international choreographers under the modality of residencies as creation methodologies.
Escenica en Movimiento has been developing an important creative labour, being valuable agents in the development of contemporary dance in the Biobío region. In their creative area, they have developed the work through the format of choreographic residencies, permanent method for the creation and production of big format pieces: Furia Feria (Elías Cohen) and Happyland (Thomas Bentin) 2013, Cuerpo Fronterizo (Chevi Muraday) 2015, Y Escaparon del Peso de la Oscuridad (Thomas Bentin) 2016 and La magnitud del momento (Antimétodo) 2019.
Under this modality, directors have been invited to share their creation methodologies, interacting with ideas and problems as a group, being the territorial component the main study object. The company has sought to sustain this creation line, opening to new artistic and collaborative experiences, generating a space of exchange among artists of different contexts and interests, emphasizing in the experimentation and the interdisciplinary crosses.
All of our pieces have a high mediating and educative potential, that is why we have pedagogical material and participative strategies to reflect collectively on the main axes as the respect to diversity, defense of Human Rights, development of empathy and healthy coexisting relationships.
The pieces have had the chance to be exhibited through Chile (from Valparaíso to Punta Arenas) and overseas (Brasil and Spain).
Etiquetas
#Danza Contemporánea
#Decentralization
#Education
#Horizontality
#Invited directors
#Mediation
#Territory
Proceso
- Furia Feria - Happyland - Cuerpo Fronterizo (border body) - Y Escaparon del Peso de la Oscuridad (And they Escaped from the Weight of Darkness) - La Magnitud del Momento (The Magnitude of the Moment)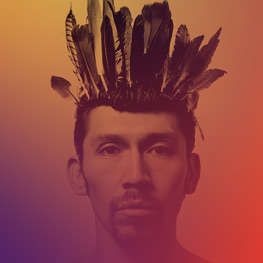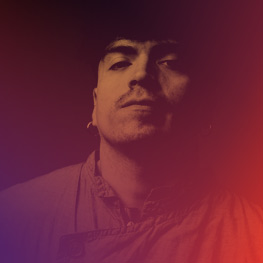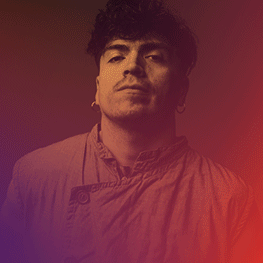 ARTISTA
ANDRÉS MILLALONCO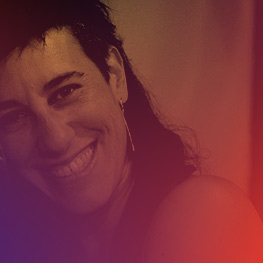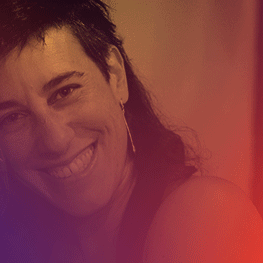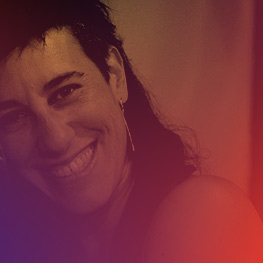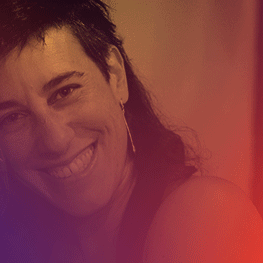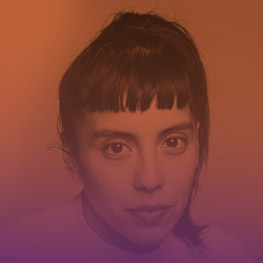 MARCELA SANTANDER
Marcela Santander Corvalán, lives and works in France since 2009. Performer, choreographer, artistic collaborator and investigator in different dance and performance contexts. Since always she has been interested in creating knowledge exchange bridges and ways of working between artists and spaces in Europe and Latinamerica.
Her main interest relies on history, the construction and deconstruction of our personal and collective histories. Her work is focused overall on the urgency of inventing new fictional narratives through the body, in creating more sensitive knowledges, practices and relationships, and in making an effort to open to listening to other human and non-human cosmovisions, visible and invisible.
She studied dance in the Scuola d'Arte Dramatica Paolo Grassi in Milan (Italy) and contemporary dance in the CNDC d'Angers (France).
In parallel to her dance formation, she studied History in the University of Trento and obtained her bachelor in dance in the University Paris-8.
Since 2011 she works as a performer, dancer and collaborator with choreographers Dominique Brun, Faustin Linyekula, Julie Nioche, Ana Rita Teodoro, Volmir Cordeiro, Mickaël Phelippeau, Mylène Benoît, among others.
In 2015 she participated with a scholarship from the Danceweb program, in the festival Impulstanz in Vienna. That same year she co-created with the brasilian dancer and choreographer Volmir Cordeiro de piece Époque. In 2016 she created her first solo, Disparue. In 2017 she made a new co-creation, MASH with the italian choreographer Annamaria Ajmone, her last piece is Quietos (Still) created in november of 2019.
Between 2014 and 2017 she is associated artist-performer in the National Quartz Theatre of Brest, France, this invitation offers a field for experimentation and production to develop her first pieces. From september 2020 until june 2023 she is an associated artist at Manufacture CDCN in Bordeaux, France.
Etiquetas
#Archive
#Hybrid
#Listening
#New Identities
#New Narratives
#Post Anthropocene
Proceso
- Époque - Disparue - MASH - Quietos (Still) - Concha, historias de escucha. (Concha, history of listening) - Tejedores de Noche (Night Weavers)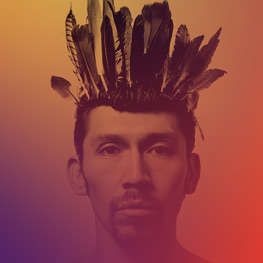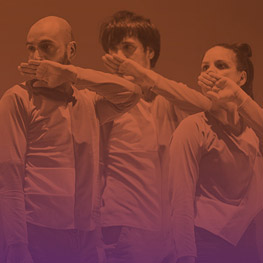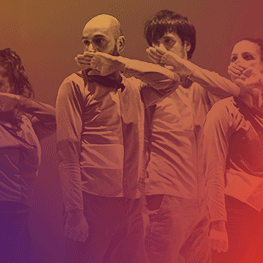 ARTISTA
ESCÉNICA EN MOVIMIENTO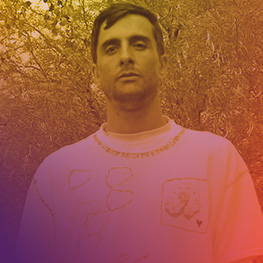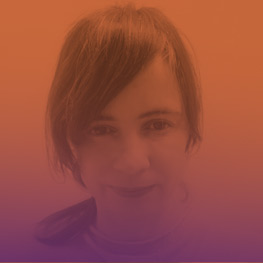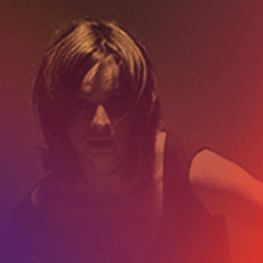 ARTISTA
FRANCISCA SAZIE DEL RIO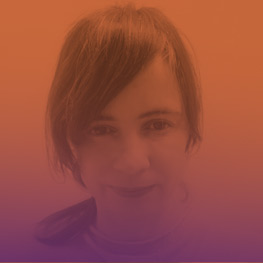 FRANCISCA SAZIE DEL RIO
She is a choreographer, landscaper and project manager in Espacio Checoslovaquia. She studied in the Centro de Danza Espiral, Dance Space y Movement Research, Nueva York.
Intern at UNESCO Ashberg promotion for the culture for a residency in Bangkok, Thailand.
She was a participant in COLABORATORIO, european-sudamerican choreographers encounter, Brasil. She did a residency in the company Bock & Vincenzi, London. Her work has been presented both in Chile as overseas: Monaco, Zimbabwe, Russia, Brasil, Mexico, Spain, among others. Some of her pieces are: Zero, Anatomía de la Felicidad, Asado, Las Pésimas and los King Kong del Ritmo, Niebla, Sin Testear, Zoom and Fractal (these last three done in collaboration with Company Checoslovaquia).
Since the beginning, her work has been centered in an approach for the disciplinary crossing in a never-ending search for identity and a language that has been reflecting in every artistic proposal, promoting the integration with other artistic fields to relate the choreographic with technological aspects such as cinema, projection, and the creation of scenic devices, sound art and deepen in other worlds that enhance its ways of woking, where the concept of experimentality arises and generates much sense.
All these experiences have located her in the cross between different languages, allowing her to discover new paths towards the search and the creation of an identity as a Chilean choreographer. Currently, Francisca has linked her artistic doing around the disciplines of art, science and landscape, throughout various investigation project of Dance-Landscape "Anatomy of the Landscape" Fondart 2018 and of scenic creation "The Dance of the Landscape" Fondar 2019-2020, Colectivo AW (Andes Workshop)
Etiquetas
#Art and Science
#Cinema
#Dance-landscape
#Human-nature experience
#Multidisciplinar
#Projections
#Sound art
#Visuality
Proceso
- NIEBLA - SIN TESTEAR (TRILOGÍA PARTE I) (Without Testing) - ZOOM (TRILOGÍA PARTE II) - FRACTAL (TRILOGÍA PARTE III)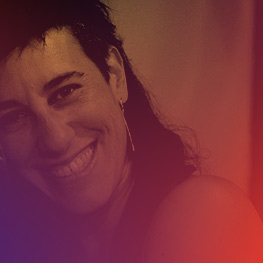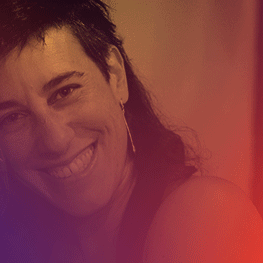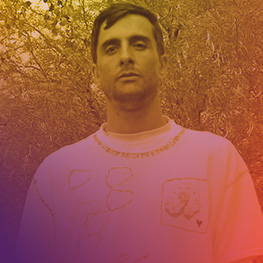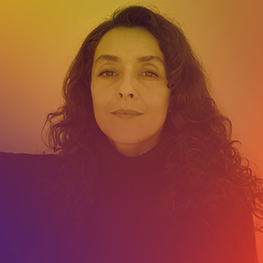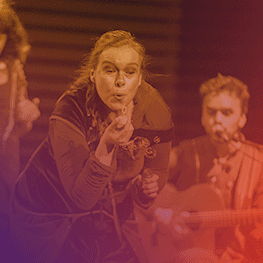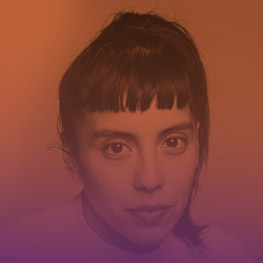 ARTISTA
MARCELA SANTANDER
Matucana 100
MATUCANA 100 es una corporación cultural, que tiene por objetivo desarrollar acciones y manifestaciones culturales y artísticas en las distintas disciplinas (teatro, danza, artes visuales, música y cine), permitiendo el acceso de un público masivo y diverso. Siendo nuestra tarea fundamental generar espacios para la cultura y las artes contemporáneas, procurando visibilizar el trabajo de los artistas y acercarlos al público; siendo así agentes fundamentales del tejido cultural.
Somos una plataforma para el arte contemporáneo (teatro danza, artes visuales, música y cine) que favorece la horizontalidad y cercanía con los creadores y públicos. Garantizamos una experiencia transversal desde el campo artístico y promovemos el acceso con la finalidad de contribuir al desarrollo cultural del país.
Dentro de las principales áreas de trabajo está la danza, la cual se trabaja desde una curatoría anual y también convocatorias abiertas a nivel nacional e internacional para exhibir trabajos de danza contemporánea.
Dentro la programación activa y curada desde programación destaca:
1 er encuentro de coreografías contemporáneas (selección curatorial).
Solos o acompañados (convocatoria abierta para egresados de escuelas de danza y/o artistas bailarinxs emergentes).
Co-producciones con cias nacionales e internacionales (selección curatorial y/o proyectos en base a fondos concursables).
Co-producciones con otros centros culturales (selección curatorial y/o proyectos en base a fondos concursables).
La danza es importante para M100, ya que desde esta disciplina se fortalecen los públicos de las artes escénicas y logramos cautivar, comprender y reflexionar en torno a los públicos y su diversidad, ofreciendo a estos una parrilla programática con todos los matices de las artes contemporáneas.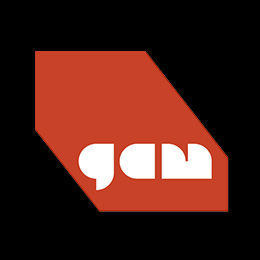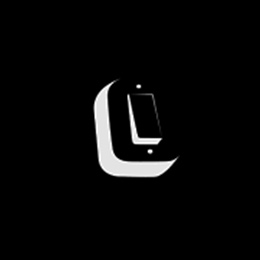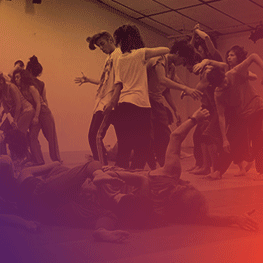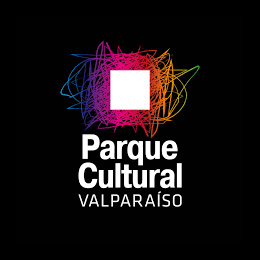 Parque Cultural Valparaíso
GAM
GAM está ubicado en el corazón de Santiago, a 3 cuadras de la Plaza Italia (Plaza Dignidad) protagonista del Estallido social en Chile, la manifestación social más importante de los últimos 30 años, nombrado también con el "Chile despertó" y bajo el slogan "No son 30 pesos, son 30 años". Su ubicación geográfica va acorde con la misión misma de GAM: Un centro abierto a la ciudadanía. El Centro Cultural de las artes, la cultura y las personas.
Hito del gobierno de Salvador Allende, quien inauguró el edificio en 1972 para la conferencia de la UNCTAD con la visión de mantenerlo luego como un centro cultural para los chilenos. Tras el golpe de Estado de 1973 se convirtió en cuartel general del régimen militar en la dictadura de Pinochet. Luego de un incendio en 2006 fue remodelado y reabierto en 2010 como Centro Cultural Gabriela Mistral. Un espacio sin fines de lucro con el 70% de su apoyo financiero del Estado.
Cuando GAM está abierto, recibe más de un millón y medio de visitantes por año, entre la programación en sala y los espacios abiertos. Las expresiones artísticas y culturales que suceden en espacios abiertos de GAM son un fenómeno ciudadano que ocurre de manera espontánea y que en GAM hemos llamado "comunidades GAM".
El 49% de la audiencia de GAM responde a un segmento de jóvenes (18 a 29 años), muchos de ellos convocados de manera autónoma en las plazas. La danza (danzas urbanas, salsa, tango, etc.) es la principal protagonista de estos espacios.
Un promedio de 700 funciones de artes escénicas, de las cuales 170, un tercio, son de danza. Sin contar lo que ocurre en las plazas de manera espontánea.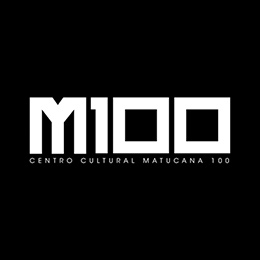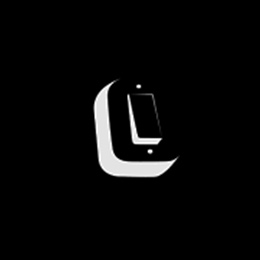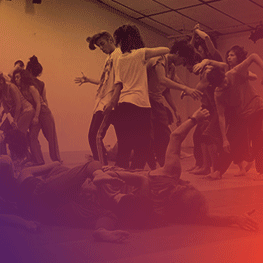 CHECOSLOVAQUIA
Somos una fábrica creativa completamente independiente en las artes vivas con el propósito de que los trabajadores del arte vivamos del arte. Consideramos el trabajo colaborativo y el contexto sociopolítico como el escenario para la expansión del Centro de Creación y Residencias Espacio Checoeslovaquia.
Espacio Checoslovaquia nace el año 2014 intentando aglutinar y resolver diversas necesidades espaciales, técnicas, y formativas que las y los artistas escénicos manifestaban. Sus creadores pensaron en un espacio que pudiera brindar dependencias óptimas. Exclusivas para el acompañamiento y desarrollo de creaciones escénicas para las artes vivas, así como trabajos de realización escenográfica y técnica.
Desde el inicio de su funcionamiento, han circulado alrededor de 1500 trabajadores de las más variadas disciplinas artísticas y cerca de 100 compañías de danza, circo y teatro han realizado sus creaciones en dichas dependencias. Contamos con un taller de construcción donde se han ejecutado más de 90 proyectos de realización escenográfica.
Checoeslovaquia alberga artistas en residencia, por lo que el actual espacio cuenta con los dormitorios y dependencias que este programa necesita. Somos capaces de cubrir todos los eslabones de la cadena de producción y creación de las artes vivas. Trabajamos desde la diversidad en la colaboración. Tenemos cercanía con nuestro barrio. Buscamos un sentido común, social y de resistencia al escenario político cultural actual en nuestro país.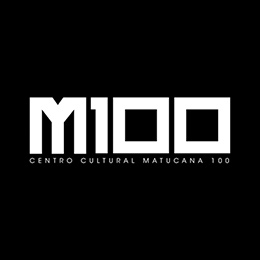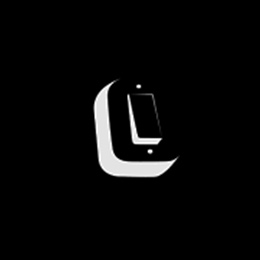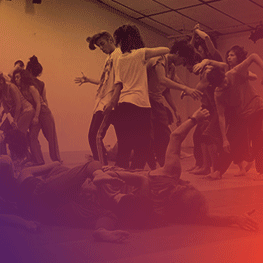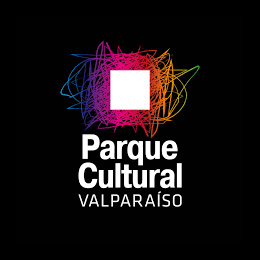 Parque Cultural Valparaíso
Centro de Experimentación Escénica Valdivia
El Centro de Experimentación Escénica Valdivia, nace el año 2009 con el objetivo central de profesionalizar el área de la danza contemporánea y la promoción de las artes escénicas, tanto en la ciudad de Valdivia, la Región de los Ríos y la zona sur austral de nuestro país.
Nuestro territorio es un paisaje de agua inmerso en la selva valdiviana.
Somos un equipo motor que cuenta actualmente con un directorio de 7 personas, y que reúne a profesionales de las más diversas áreas. Además, contamos con la colaboración directa de cerca de 20 artistas vinculadas, incluyendo a nuestros elencos estables de danza contemporánea, circo contemporáneo y equipos de producción.
Trabajamos en cuatro grandes áreas:
Gestión de proyectos en artes escénicas desde lo local, zona sur austral, y con estrategias que vayan en apoyo a las voces emergentes en la creación y abrazando la diversidad.
Formación, a través de los programas PULSO, enfocados en danza contemporánea, nuevo circo, laboratorios para artistas profesionales y su nueva apuesta de artes escénicas integradas. Nuestra estrategia es poner en valor los recursos docentes locales, zonales, nacionales e internacionales.
Investigación – Creación – Circulación, a través de la realización de residencias creativas y temporadas de las obras finalizadas, además de sus alianzas de programación en el CORREDOR SUR DANZA CONTEMPORÁNEA, red de trabajo colaborativo de agrupaciones de danza en el sur de Chile y su circuito de festivales.
Mediación Artística, en diferentes comunidades y contextos territoriales, y con una relación muy estrecha con los Barrios Bajos de Valdivia, en alianza con el Centro Cultural Bailarines de los Ríos.
Somos agentes activas y responsables en: Red Nacional DanzaSur A.G. / Corredor Sur Danza Contemporánea / Red de Espacios Culturales de Ainilebu (RECIA) / Coordinadora Nacional de Danza / Butaca Los Ríos (.cl)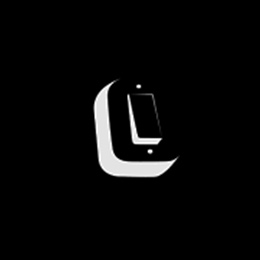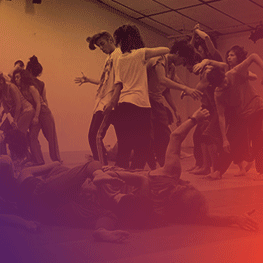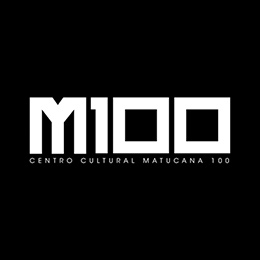 Parque Cultural Valparaíso
El Parque es un espacio colaborador con Festivales y Encuentros: Colaborador del Festival Intenacional Danzalborde, Festival Movimiento Sur, Sede de SUDA, Sede de Celebraciones oficiales del Dia Internacional de la Danza.
Se trabajan coproducciones, hemos trabajado con Nave y Centro Cultural Matucana 100, con este último la obra "Antes de partir" de Joel Inzunza y compañía, obra "Lapso" de Elizabeth Rodríguez y Rocío Rivera.
Facilitamos espacios para seminarios y workshops, generamos alianzas para programar funciones de otras regiones y países. Apoyamos con facilitación de espacios para procesos creativos de fondart y sus estrenos. Este año hemos comenzado un programa de residencias, iniciando un proceso creativo junto al coreógrafo Marco Ignacio Orellana, el cual se está llevando a cabo de manera digital. Por otro lado, este año hemos comenzado a articular mediaciones con danza.
La primera actividad que se desarrolló en el Parque Cultural una vez inaugurado fue el Festival Danzalborde, el cual es un festival de danza contemporánea con invitados nacionales e internacionales.
Casi todas las compañías de danza de la ciudad trabajan sus procesos creativos en los espacios del Parque, entre las que se pueden encontrar danza contemporánea, ballet, danza moderna, danza afro, flamenco, danza teatro, danzas celtas, folkloricas, danzas Rapa Nui, entre muchas otras, usando sus diferentes espacios como son las salas de ensayo para trabajo de entrenamiento y de creación, y el teatro o sala estudio para muestras.
Muchos de los artistas/pedagogos dan clases y talleres para otros cultores o para la comunidad, organizan seminarios y prácticas Jam's de Contacto Improvisación, Muestras de proceso o ensayos abiertos.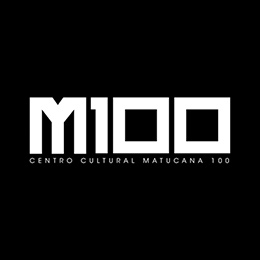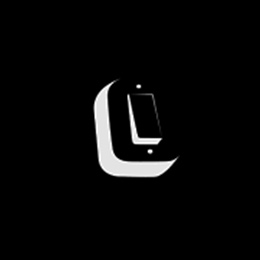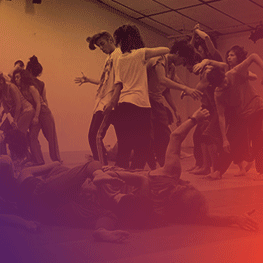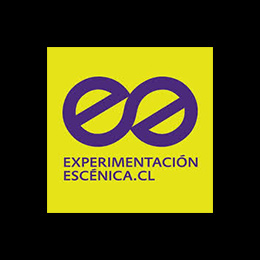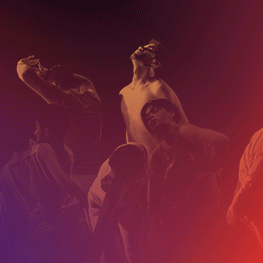 Centro de Experimentación Escénica Valdivia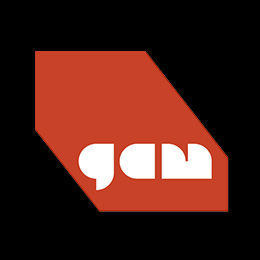 TEATRO BÍO BÍO
Teatro Biobío está ubicado en la ciudad de Concepción, región del Biobío, Chile. A 512 km de Santiago de Chile nuestro teatro fue construido en la ribera norte del río más ancho y largo de Chile, el Biobío. El teatro colinda con lo que fue la frontera mapuche y guarda un pasado de batallas ligado a la resistencia mapuche a la conquista del sur de Chile instalándose como el límite de facto entre mapuches y españoles.
Inaugurado el 7 de marzo de 2018 y construido por el Estado de Chile, somos un espacio administrado por una corporación privada que recibe aportes público-privados. Somos un espacio que programa teatro, danza -contemporánea y clásica -, música y cine. Buscamos desde un inicio posicionarnos como uno de los escenarios más importantes de Chile y enérgico polo cultural que se instale en el circuito nacional e internacional.
Chile es un país largo y angosto, muy centralizado en todo sentido. Lo que hacemos hoy lo hacemos con una mirada a futuro, sabemos que no es lo mismo crecer en una ciudad con un teatro que sin uno. Estamos convencidos que la descentralización pasa también por tener espacios culturales que mejoren la calidad de vida en las ciudades.
La danza es uno de los ejes de nuestra convocatoria regional anual, la columna vertebral de nuestra programación de sala de cámara y que permite a las compañías locales presentarse en temporadas, pues entendíamos que eran pocos los espacios en el país que cuentan con cartelera de danza contemporánea. Además desarrollamos un trabajo con Teatro Municipal de Santiago siendo parte de las giras anuales del ballet.
A un poco más de 2 años de nuestra inauguración hemos programado 91 funciones de danza, llegando a un público de 11.248 personas, donde más del 70 % de dicha programación corresponde a compañías locales.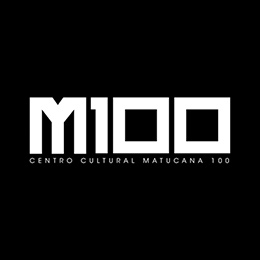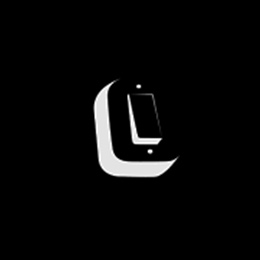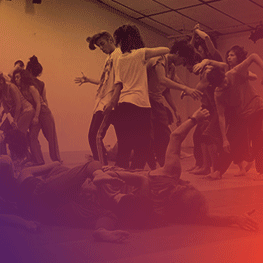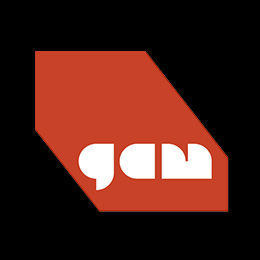 La Vitrina
Espacio Vitrina se ha levantado como un proyecto Cultural Independiente autogestionado y administrado por un colectivo de artistas, único espacio de su naturaleza en Chile, ya que alberga a una de las Cías de Danza Contemporánea más longeva del país. Es un espacio de las artes del movimiento, que ha resistido por aproximadamente 20 años, desde sus inicios bajo el alero de una bodega de alimentos hasta el actual Espacio ubicado en Barrio Italia. Como Espacio somos una alternativa a las propuestas artísticas de compañías más emergentes de teatro, danza, performance y cruces artísticos experimentales, albergando una cantidad de artistas y compañías no menores, que no tienen cabida en otros espacios culturales, dada sus características.
Durante los dos últimos años Espacio Vitrina ha comenzado a acoger a artistas y/o Compañías de Danza contemporánea a manera de Residencia, permitiendo que durante el año circule la investigación, los laboratorios, de manera abierta y cerrada y se manifiesten los procesos de cada artista dentro del Espacio, ya sea a través de una programación, o así como también en un circuito de difusión Latinoamérica, como fue el caso el año 2019.
En cuanto al trabajo de programación en los últimos años ha duplicado la cantidad de público que circula en el, más de 40 compañías y artistas que han expuestos sus trabajos el año 2019 así lo reconocen, es el espacio donde habita el gremio, los encuentros regionales y nacionales e internacionales de gestores culturales provenientes de diversas redes (Red de Salas, Red Nacional Danza Sur, Red Encuentro Contacto – Improvisación, Red de Mediación Artística, entre otros.). Los ciclos y encuentros escénicos, permiten una cartelera mensual y una programación anual permanente, donde además se desarrollan Seminarios, Nacionales e Internacionales, talleres y prácticas corporales, destinados a un público variado que busca experienciar el movimiento como expresión. Cobija la compañía profesional del Colectivo – de proyección internacional – reconocida con el "Premio Patricio Bunster a la Trayectoria Colectiva 2017 ", Ministerio de las Culturas , las Artes y el Patrimonio, que durante los últimos años 2018-19-20 ha estrenado obras de creación colectiva, con las cuales ha desarrollado un proceso de internacionalización bajo el alero de ProChile, generando redes de colaboración, gestión, producción y difusión de la danza chilena en destacados escenarios de Argentina, Brasil, Uruguay, Escocia.
Actualmente Espacio Vitrina busca la complementación y discusión artístico-estética, en base a la amplitud de campos teóricos, el intercambio de experiencia en el oficio, el compartir miradas especializadas en tópicos temáticos, el debate de la apreciación estética y fundamentos políticos que fortalezcan las bases de la concepción, elaboración y realización, de investigaciones artísticas y montajes multidisciplinarios, nos interesa crear redes de trabajo en conjunto e integrar los aprendizajes a nuestras prácticas creativas y a la manera de generar gestión.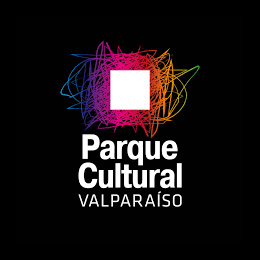 Parque Cultural Valparaíso